Inteligência social
Fabiano de Abreu Agrela Rodrigues

PhD, neurocientista, mestre psicanalista, biólogo, historiador, antropólogo, com formações também em neuropsicologia, psicologia, neurolinguística, neuroplasticidade, inteligência artificial, neurociência aplicada à aprendizagem, filosofia, jornalismo e formação profissional em nutrição clínica - Diretor do Centro de Pesquisas e Análises Heráclito; Chefe do Departamento de Ciências da Logos University; Membro da Federação Europeia de Neurociências e da Sociedade Brasileira e Portuguesa de Neurociências. Universidades em destaque: Logos University, Nova de Lisboa, Faveni, edX Harvard, Universidad de Madrid. E-mail: contact@CPAHscientificjournal.com

https://orcid.org/0000-0003-0112-2520
Resumen
Interagir com as pessoas de maneira positiva não é uma tarefa fácil. Há todo o momento e por diferentes razões, conflitos surgem e provocam rupturas entre as pessoas, muitas delas difíceis de solucionar. Para melhor interação entre os indivíduos é fundamental o desenvolvimento da inteligência social que resulta na interação inteligente, na autoconfiança e no desenvolvimento de habilidades sociais importantes. O presente artigo tem como objetivo apresentar o conceito de inteligência social, suas características e os resultados positivos da sua aplicação.
Palabras clave:
inteligência social, neurociência, competência, cognição
Descargas
La descarga de datos todavía no está disponible.
Citas
Abas, N. A. H., Surdick, R., Otto, K., Wood, S., & Budd, D. (2010). Emotional intelligence and conflict management styles (Doctoral dissertation, University of Wisconsin-Stout).
Alhadabi, A., & Karpinski, A. C. (2020). Grit, self-efficacy, achievement orientation goals, and academic performance in University students. International Journal of Adolescence and Youth, 25(1), 519-535. https://doi.org/10.1080/02673843.2019.1679202
Arghode, V. (2013). Emotional and social intelligence competence: Implications for instruction. International Journal of Pedagogies and Learning, 8(2), 66-77.
Badea, L., & Panӑ, N. A. (2010). The Role of Empathy in Developing the Leader's Emotional Intelligence. Theoretical & Applied Economics, 17(2).
Becker, J., Brackbill, D., & Centola, D. (2017). Network dynamics of social influence in the wisdom of crowds. Proceedings of the national academy of sciences, 114(26), E5070-E5076.
Boyatzis, R. E., Thiel, K., Rochford, K., & Black, A. (2017). Emotional and social intelligence competencies of incident team commanders fighting wildfires. The Journal of Applied Behavioral Science, 53(4), 498-516.
Chopra, P. K., & Kanji, G. K. (2010). Emotional intelligence: A catalyst for inspirational leadership and management excellence. Total quality management, 21(10), 971-1004. https://doi.org/10.1080/14783363.2010.487704
Cramer, S. C., Sur, M., Dobkin, B. H., O'brien, C., Sanger, T. D., Trojanowski, J. Q., ... & Vinogradov, S. (2011). Harnessing neuroplasticity for clinical applications. Brain, 134(6), 1591-1609. https://doi.org/10.1093/brain/awr039
de Abreu Rodrigues, F. (2021). Pessoas muito inteligentes são uma ameaça. Ciencia Latina Revista Científica Multidisciplinar, 5(5), 9850-9857.
de Abreu Rodrigues, F. (2021). DWRI Intelligence and Other Intelligences. International Journal of Development Research Vol. 11, Issue, 01, pp. 43576-43584, January. https://doi.org/10.37118/ijdr.20911.01.2021
Emmerling, R. J., & Boyatzis, R. E. (2012). Emotional and social intelligence competencies: cross cultural implications. Cross Cultural Management: An International Journal.
Ferreira, V. R. T., Cecconello, W. W., & Machado, M. R. (2017). Neurônios-espelho como possível base neurológica das habilidades sociais. Psicologia em Revista, 23(1), 147-159.
Gillebaart, M. (2018). The 'operational'definition of self-control. Frontiers in psychology, 9, 1231. 18 July 2018 | https://doi.org/10.3389/fpsyg.2018.01231
Goleman D. & Boyatzis, R. E. (2008). Social Intelligence and the Biology of Leadership. Harvard Business Review. https://hbr.org/2008/09/social-intelligence-and-the-biology-of-leadership
Hatala, K., Roach, N., Ostrofsky, K. et al. Footprints reveal direct evidence of group behavior and locomotion in Homo erectus. Sci Rep 6, 28766 (2016). https://doi.org/10.1038/srep28766
Le Deist, F. D., & Winterton, J. (2005). What is competence?. Human resource development international, 8(1), 27-46.
Lievens, F., & Chan, D. (2010). Practical intelligence, emotional intelligence, and social intelligence.
Kihlstrom, J. F., & Cantor, N. (2000). Social intelligence. In R. J. Sternberg (Ed.), Handbook of intelligence (pp. 359–379). Cambridge University Press. https://doi.org/10.1017/CBO9780511807947.017
Reed, M. S., Evely, A. C., Cundill, G., Fazey, I., Glass, J., Laing, A., ... & Stringer, L. C. (2010). What is social learning?. Ecology and society, 15(4).
Rightmire, G. Philip (2020, November 12). Homo habilis. Encyclopedia
Stricker, L. J., & Rock, D. A. (1990). Interpersonal competence, social intelligence, and general ability. Personality and Individual Differences, 11(8), 833-839.
Tadayon, E., Pascual-Leone, A., & Santarnecchi, E. (2020). Differential contribution of cortical thickness, surface area, and gyrification to fluid and crystallized intelligence. Cerebral Cortex, 30(1), 215-225.
Webb, C. A., Weber, M., Mundy, E. A., & Killgore, W. D. (2014). Reduced gray matter volume in the anterior cingulate, orbitofrontal cortex and thalamus as a function of mild depressive symptoms: a voxel-based morphometric analysis. Psychological medicine, 44(13), 2833-2843.
Westli, H. K., Johnsen, B. H., Eid, J., Rasten, I., & Brattebø, G. (2010). Teamwork skills, shared mental models, and performance in simulated trauma teams: an independent group design. Scandinavian journal of trauma, resuscitation and emergency medicine, 18(1), 1-8.
Yermentaeyeva, A., Aurenova, M. D., Uaidullakyzy, E., Ayapbergenova, A., & Muldabekova, K. (2014). Social intelligence as a condition for the development of communicative competence of the future teachers. Procedia-Social and Behavioral Sciences, 116, 4758-4763.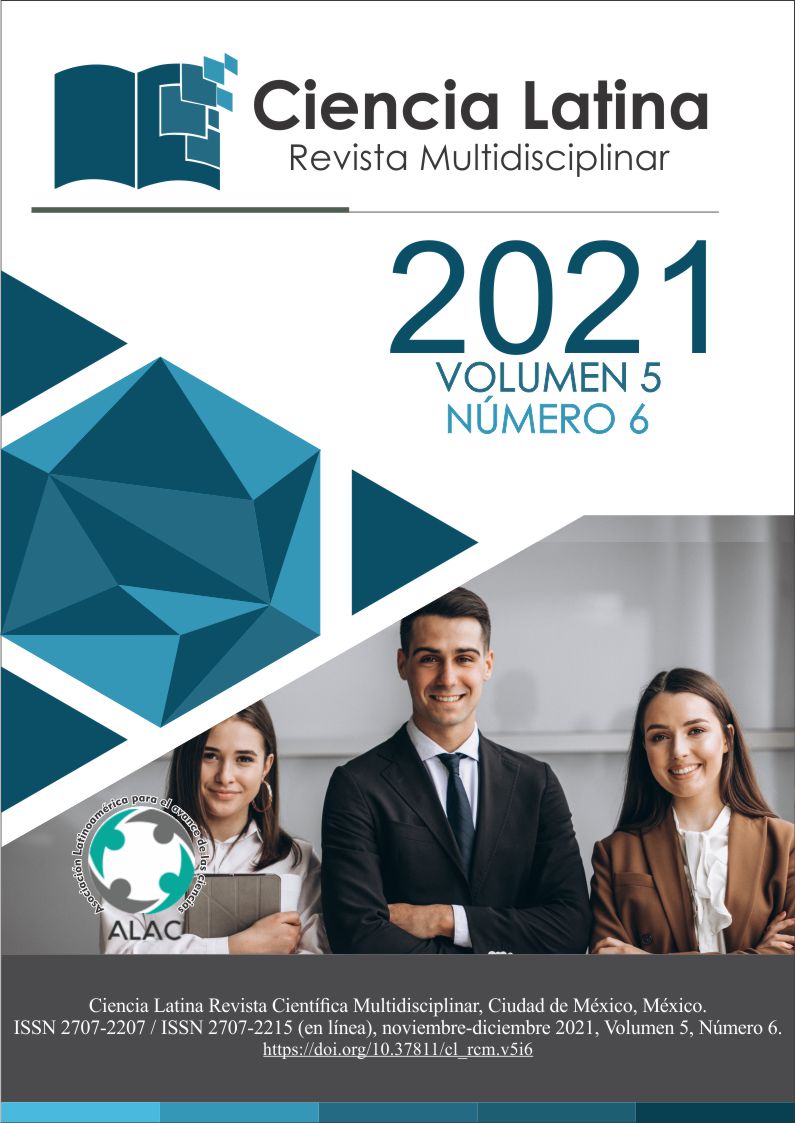 Cómo citar
Agrela Rodrigues, F. de A. (2021). Inteligência social. Ciencia Latina Revista Científica Multidisciplinar, 5(6), 10964-10974. https://doi.org/10.37811/cl_rcm.v5i6.1148
Derechos de autor 2021 Fabiano de Abreu Agrela Rodrigues
Esta obra está bajo licencia internacional
Creative Commons Reconocimiento 4.0
.