Eficacia de las medidas dietéticas y farmacológicas para el manejo de la litiasis renal
Erika Vanessa Llerena Vicuña

Azogues, Ecuador

Jessica Alexandra Rodas Perez

Gualaceo, Ecuador

Paulina Abigail Alvarez Sumba

Gualaceo, Ecuador
Resumen
La litiasis renal es la tercera patología más frecuente del sistema urinario, que se diagnostica en el control rutinario, y se puede prevenir mediante los cambios dietéticos y ciertos fármacos. Objetivo: Describir la evidencia científica que existe sobre las medidas dietéticas para la prevención de cálculos renales así como farmacológicos para evitar su recurrencia mediante la revisión de artículos científicos. Método: Se examinó amplia información en guías científicas publicadas por diferentes sociedades y asociaciones como la Asociación Urológica Americana y la Asociación Europea de Urología, además se consultaron revisiones sistémicas y artículos científicos en la base de datos Pubmed, Elsiever, Scielo, Cochrane, The Lancet, entre otras que cumplían los criterios de inclusión propuestos. Conclusión: Hoy en día se ha demostrado que seguir una dieta establecida de acuerdo al tipo de cálculo y la ingesta diaria de 2 a 2,5litros de agua disminuye significativamente la formación y recurrencia de la litiasis renal. Además se ha comprobado la eficacia de los aines y alfabloqueantes para el manejo del cólico renal y como tratamiento médico expulsivo respectivamente.
Palabras clave:
litiasis renal, aines, alfabloqueantes, medidas dietéticas
Descargas
La descarga de datos todavía no está disponible.
Citas
Wang, Zhenghao, Yu Zhang, y Wuran Wei. (2021). "Effect of Dietary Treatment and Fluid Intake on the Prevention of Recurrent Calcium Stones and Changes in Urine Composition: A Meta-Analysis and Systematic Review". Editado por Tzevat Tefik. PLOS ONE 16, núm. 4 (el 19 de abril de 2021): e0250257. https://doi.org/10.1371/journal.pone.0250257.
Alelign, Tilahun, y Beyene Petros. (2018). "Kidney stone disease: an update on current concepts". Editado por Mohammad H. Ather. Advances in Urology. (el 4 de febrero de 2018): 3068365. https://doi.org/10.1155/2018/3068365.
Ricardo Susaeta, David Benavente, Fernando Marchant, Renato Gana. (2018). Diagnóstico y manejo de litiasis renales en adultos y niños. Revista Médica Clínica Las Condes,Vol 29. https://doi.org/10.1016/j.rmclc.2018.03.002.
Fontenelle LF, Sarti TD. Kidney Stones: Treatment and Prevention. (2019). Am Fam Physician. Apr 15;99(8):490-496. PMID: 30990297. https://pubmed.ncbi.nlm.nih.gov/30990297/
Daudon M, Frochot V, Bazin D, Jungers P. (2018).Drug-Induced Kidney Stones and Crystalline Nephropathy: Pathophysiology, Prevention and Treatment. Drugs. Feb;78(2):163-201. doi: 10.1007/s40265-017-0853-7. PMID: 29264783
Goldfarb DS (2019). Terapia empírica para cálculos renales. Urolitiasis, 47 (1), 107–113. https://doi.org/10.1007/s00240-018-1090-6.
Nirumand, M. C., Hajialyani, M., Rahimi, R., Farzaei, M. H., Zingue, S., Nabavi, S. M., & Bishayee, A. (2018). Dietary Plants for the Prevention and Management of Kidney Stones: Preclinical and Clinical Evidence and Molecular Mechanisms. International journal of molecular sciences, 19(3), 765. https://pubmed.ncbi.nlm.nih.gov/29518971/
Herrera, Adolfo. Morelli, Isabel. Álvarez, Eduard. Ruiz, David. Jiménez, Reynor et al. (2020). Nefrolitiasis: una revisión actualizada. Revista Clínica de la Escuela de Medicina UCR-HSJD. V.10 N.3: 11-18 ISSN-2215 2741. https://www.medigraphic.com/pdfs/revcliescmed/ucr-2020/ucr203b.pdf
Koski, R. R., & Zufall, W. H. (2018). Efficacy and Safety of Alpha-Blockers for Kidney Stones in Adults. The Journal of pharmacy technology : jPT : official publication of the Association of Pharmacy Technicians, 34(2), 54–61. https://doi.org/10.1177/8755122517750398
Ferrer, Silvia y Pérez, David. (2018). Actualización en el tratamiento de la litiasis renal. Catsalut. Servei Catala de la Salud.Barcelona.Vol 29, num 4. http://medicaments.gencat.cat/web/.content/minisite/medicaments/professionals/butlletins/boletin_informacion_terapeutica/documents/arxius/BIT-vol_29-n4-cast_Actualizacion-en-el-tratamiento-de-la-litiasis-renal.pdf
Pearle, Margaret, Goldfarb, Dvid, Assimos, Dean, Curthan, Gary et al. (2019).Manejo Medico de los cálculos renales. Guía de la Asociación Urológica Estadounidense. file:///C:/Users/User/Downloads/GUIAS%20DE%20MANEJO%20MEDICO%20DE%20LA%20LITIASIS.pdf
Letavernier, E., & Daudon, M. (2018). Vitamin D, Hypercalciuria and Kidney Stones. Nutrients, 10(3), 366. https://doi.org/10.3390/nu10030366
Ferraro, P. M., & Bargagli, M. (2021). Dietetic and lifestyle recommendations for stone formers. Consejos dietéticos y de estilo de vida en pacientes con litiasis urinarias. Archivos espanoles de urologia, 74(1), 112–122. https://pubmed.ncbi.nlm.nih.gov/33459627/
Campschroer, T., Zhu, X., Vernooij, R. W., & Lock, M. T. (2018). Alpha-blockers as medical expulsive therapy for ureteral stones. The Cochrane database of systematic reviews, 4(4), CD008509. https://doi.org/10.1002/14651858.CD008509.pub3
Lim I, Sellers DJ, Ajedrez-Williams R.(2022).Current and emerging pharmacological target for medical expulsive therapy.Basic Clin Pharmacol Toxicol.130(S1):16–22. DOI: 10.1111/bcpt.13613. https://onlinelibrary.wiley.com/doi/epdf/10.1111/bcpt.13613
Hughes, T., Ho, H. C., Pietropaolo, A., & Somani, B. K. (2020). Guideline of guidelines for kidney and bladder stones. Turkish journal of urology, 46(Supp. 1), S104–S112. https://doi.org/10.5152/tud.2020.20315. https://www.ncbi.nlm.nih.gov/pmc/articles/PMC7731951/
Jiang Pengbo, Xie Lillian, Arada Raphael, Roshan M. Patel, Landman Jaime et al. (2021). Qualitative Review of Clinical Guidelines for Medical and Surgical Management of Urolithiasis: Consensus and Controversy. The journal of urology. Vol. 205, 999-1008. 2021https://www.auajournals.org/doi/10.1097/JU.0000000000001478
Igor Sorokin, Margaret S. Pearle. (2018). Medical therapy for nephrolithiasis: State of the art, Asian Journal of Urology,Volume 5, Issue 4,Pages 243-255,ISSN 2214-3882,
https://doi.org/10.1016/j.ajur.2018.08.005.
Lovegrove Catherine, et al. (2021).Natural history of small asymptomatic kidney and residual stones over a long-term follow-up: systematic review over 25 years. BJU Int2022; 129:442–456 doi:10.1111/bju.15522.https://bjuijournals.onlinelibrary.wiley.com/doi/epdf/10.1111/bju.15522
Montiel-Jarquín AJ et al. (2017). Tratamiento médico del dolor ureteral en urgencias. Revista Médica del Instituto Mexicano del Seguro Social. 55 Supl 1:S20-5. https://www.medigraphic.com/pdfs/imss/im-2017/ims171d.pdf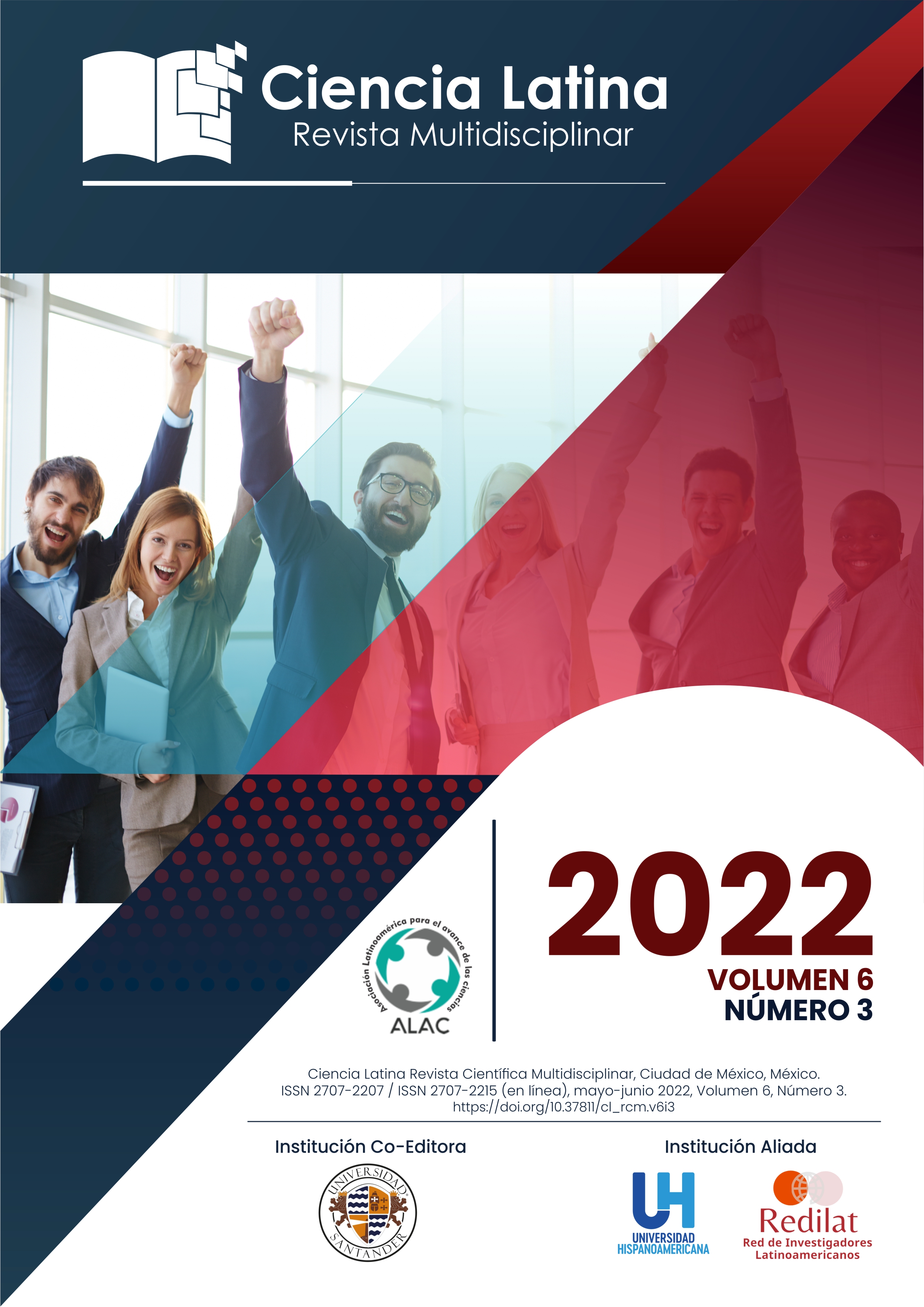 Cómo citar
Llerena Vicuña, E. V., Rodas Perez, J. A., & Alvarez Sumba, P. A. (2022). Eficacia de las medidas dietéticas y farmacológicas para el manejo de la litiasis renal. Ciencia Latina Revista Científica Multidisciplinar, 6(3), 283-295. https://doi.org/10.37811/cl_rcm.v6i3.2215
Derechos de autor 2022 Erika Vanessa Llerena Vicuña;Jessica Alexandra Rodas Perez;Paulina Abigail Alvarez Sumba
Esta obra está bajo licencia internacional
Creative Commons Reconocimiento 4.0
.