Como obter resultado na atividade física em todas as idades
Resumen
A recomendação geral para perda de massa corporal, manutenção da saúde, e reduzir o risco de problemas cardiovasculares é realizar no mínimo uma quantidade de exercícios moderados ou de intensidade vigorosa de aproximadamente 1000 kcal/semana para a população geral. O American College of Sports Medicine - ACSM e o American Heart Association – AHA recomendam o mínimo de 30 minutos de atividade física moderada por pelo menos 5 dias por semana, ou o mínimo de 20 minutos de atividade física vigorosa 3 dias por semana, ou a combinação dos dois. Recomenda-se que para a manutenção saudável do corpo humano e redução de riscos cardiovasculares se faz necessário em média exercícios que exijam 1000kcal semanalmente nos adultos. A metodologia utilizada na pesquisa foi a revisão bibliográfica, realizou-se o levantamento das informaçõe mais recentes sobre o que se tem produzido na área do gasto energético do exercício e recuperação (EPOC) e na taxa metabólica de repouso (TMR) para compreender como estes mecanismos podem auxiliar na elaboração de atividades físicas para pessoas de todas as faixas etárias. O objetivo deste artigo é comprovar que um indivíduo que tenha na sua prática de exercícios orientações de profissionais tanto na parte física quanto na mental pode obter resultados semelhantes aos treinos feitos por atletas, independentemente de sua faixa etária, principalmente se sustentado pelo efeito "epoc" e considerando seu esforço subjetivo. Por fim, ressalta-se a necessidade de mais pesquisa para que os estudos realizados possam realizar com outros instrumentos para além dos disponíveis na atualidade, sendo possível novos descobrimentos que interfiram nas inferências possíveis no momento atual, observando sempre as diferentes faixas etárias.
Palabras clave:
EPOC, atividade física, manutenção da saúde
Descargas
La descarga de datos todavía no está disponible.
Citas
BAHR R et. al. Effect of duration on excess. J Appl Physiol. 1987;62(2):485-90 DOUGLAS, C. R. Fisiologia aplicada a nutrição. 2 edição. Rio de Janeiro: Guanabara Koogan, 2006
FOUREAUX, G. Efeito do consumo excessivo de oxigênio após exercício e da taxametabólica de repouso no gasto energético. Revista Brasileira de Medicina do Esporte. Vol. 12, n 6, 2006.
FREAKE HC, OPPENHEIMER JH. Thermogenesis and thyroid function. Annu Rev Nutr. 1995;15:263-91.
FRENCH SA et. al. Predictors of weight change over two years among a population of working adults: the healthy worker project. Int J Obes. 1998;18:145-54.
GORE CJ, WITHERS RT. Effect of exercise intensity and duration on postexercise metabolism. J Appl Physiol. 1990;68(6):2362-8.
HESSEMER, V. & BRUCK, K. Influence of menstrual cycle on thermoregulatory, metabolic, and heart rate responses to exercise at night. J Appl Physiol. 59 (6): 1911-7, 1985.
LIMA, Flávia de. Exercicio resistido e epoc. 2014. 18 f Monografia (Especialização) - Curso de Fisiologia do Exercício, Ufpa, Curitiba, 2014.
MACHADO, Rubem Staciarini Puttini. Gasto energético durante e após o exercício intervalado de alta intensidade versus contínuo. 2017. 31 f. Tese (Doutorado) - Curso de Educação Física, Universidade de Brasília, Brasília, 2017
MATSUO, T., OHKAWARA, K., SEINO, S., SHIMOJO, N., YAMADA, S., OHSHIMA,
H., TANAKA, K. & MUKAI, C. Cardiorespiratory fitness level correlates inversely with excess post-exercise oxygen consumption after aerobic-type interval training. BMC Res Notes. 5:646. doi:10.1186/1756-0500-5-646, 2012.
MATSUURA, C.; MEIRELLES, C. M.; GOMES, P. S. C. Gasto energético e consumo de oxigênio pós-exercício contra-resistência. Rev Nutr Campinas, v. 19, p. 729-740, 2006
MEIRELLES CM, GOMES PSC. Efeitos da atividade contra-resistência sobre o gasto energético: revisitando o impacto das principais variáveis. Rev Bras Med Esporte. 2004;10(2):122-30.
NETO, A. G. C. Influência das variáveis do treinamento contra-resistência sobre o consumo de oxigênio em excesso após o exercício: uma revisão sistemática. Revista Brasileira de Medicina do Esporte. Vol. 15, n 1, Jan/Fev 2009.
OSTERBERG KL, MELBY CL. Effect of acute resistance exercise on post-exercise oxygen consumption and RMR in young women. Int J Sport Nutr Exerc Metab. 2000;10:71-81
PORTO, R. M. Consumo extra de oxigênio após exercícios aquáticos em cicloergometro e de resistência. Colloquium Vitae. Jul/dez 2011
POWERS, S. K.; HOWLEY, E. T. Fisiologia do exercício. Teoria e aplicação ao condicionamento e ao desempenho. Tradução por Marcus Ikeda. 3 ed. São Paulo. Manole. 2000.
RYAN AS, PRATLEY RE, ELAHI D, GOLDBERG AP. Resistive training increases fat-free mass and maintains RMR despite weight loss in postmenopausal women. J Appl Physiol. 1995;79(3):818-23.
SCHAUN, G.Z., ALBERTON, C.L., RIBEIRO, D.O. & PINTO, S.S. Acute effects of
high-intensity interval training and moderate-intensity continuous training sessions on cardiorespiratory parameters in healthy young men. Eur J Appl Physiol. 117:1437–
, 2017.
SOLOMON, S.J., KURZER, M.S. & CALLOWAY, D.H. Menstrual cycle and basal metabolic rate in women. Am J Clin Nutr. 36 (4): 611-6, 1982.
THORTON MK, POTTEIGER JA. Effects of resistance exercise bouts of different intensities but equal work on EPOC. Med Sci Sports Exerc. 2002;34(4):715-22.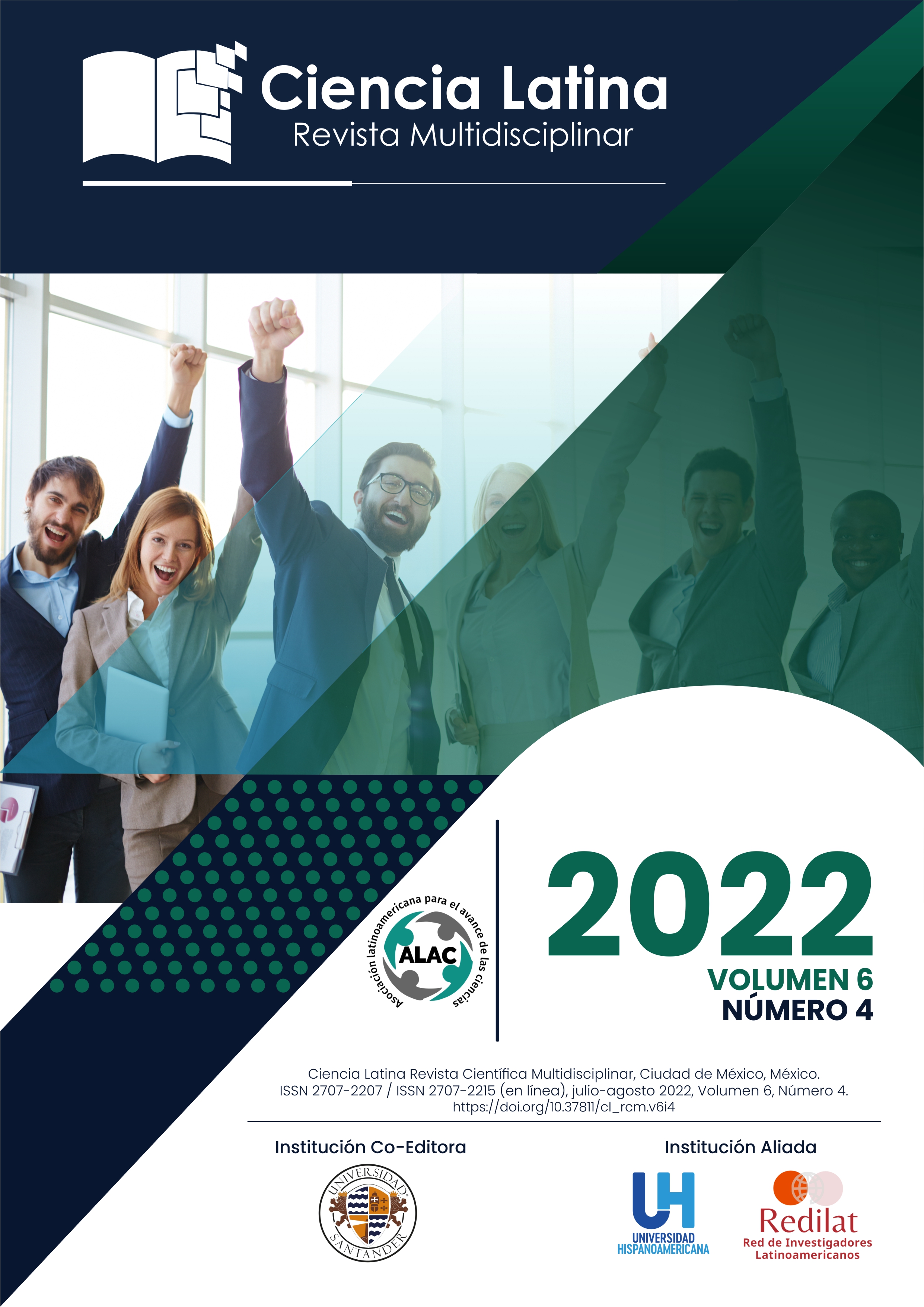 Cómo citar
Gomes, T. (2022). Como obter resultado na atividade física em todas as idades. Ciencia Latina Revista Científica Multidisciplinar, 6(4), 2748-2760. https://doi.org/10.37811/cl_rcm.v6i4.2795
Derechos de autor 2022 Tauan Gomes
Esta obra está bajo licencia internacional
Creative Commons Reconocimiento 4.0
.