Suicide risk factors in university students: A review from the literature
Resumen
The objective of the research is to carry out a review of the literature about suicide risk factors in young university students. The methodology used is quantitative descriptive with a bibliometric approach, under the PRISMA method. The search was carried out in three databases: Clarivate Web of Science, MDPI and Taylor and Francis that had the variables of suicide risk factors. Inclusion criteria were used such as: study variables, years 2019 to 2022, published in Spanish and English,scientific reports research results, research with clinical and non-clinical population. After the application of the Boolean operators, the total sample is (n=10360) and after screening with the PRISMA method (n=45). Results: The United States, followed by China and Bangladesh, are the countries that produce the most on the subject. The most frequent risk factors are: depression, anxiety, stress, academic commitments, lack of opportunities, low income and race. The students with the highest suicide rates are in the health area such as medicine and nursing, in addition, there is more suicide intent in women than in men.
Palabras clave:
Suicide, Youth, Students, University students
Descargas
La descarga de datos todavía no está disponible.
Citas
Within the different difficulties through which a university student goes through depression, anxiety, stress and in some cases the consumption of psychoactive substances may appear as a way out of their difficulties, however cyberbullying is shown due to different cultures Many of the students when they enter a career within a university space when they face academic demands, added to their personal problems related to fractures in the family and in the economy, have a tendency to manifest states of anxiety or mild depression.(Usuga-Jerez et al., 2021).
The manifestation of psychological disorders in university students during exams and academic commitments showed symptoms related to anxiety, however, the academic terror that often exists among the teaching community can also generate depression, this is because the student handles the perception that he is not good at what he studies and shows a catastrophic vision of his future, it is important to note that at times when there are dysfunctional families there is a greater tendency to become affected and not have a stable state of mind and directly their academic performance(Vilaplana-Pérez et al., 2021)
The prevalence with affectations of depression and anxiety in students who are pursuing a career in higher education also suffer from these difficulties due to their gender identity, which leads to having fears to behave as they wish, some students who suffer from dysphoria of gender you have many emotional difficulties to achieve adequate development within the classroom and for fear of being singled out at a social level shows distancing and problems at the level of academic performance which guides you to have suicidal acts or suicidal ideas(Hernández-Flórez, Lhoeste-Charris, et al., 2022)
On the other hand, it is necessary to point out that sometimes states of stress and anguish generate adaptation problems for both new and old students, these mental states tend to affect esteem processes, promoting suicidal ideation that depends on the cognitive structure of the patient. can be consummated, some students at certain moments can overcome the crisis while others can carry out a suicidal act they learn to face the challenges they may face(Nikolic, 2020)
There are university careers with very high levels of demands that guide the student to emotional difficulties where the motivation to continue for the objectives that they have proposed as a life project is lost. University careers such as medicine and nursing have a high impact on young people who are are studying, to the point of producing emotional changes due to not being able to respond to such demands, these anxiety situations can become a psychopathological issue, therefore they end up affecting the student's quality of life(Siqueira et al., 2018).
It is important to point out that there are certain stress factors such as certain difficulties in the thinking skills of university students, because the lack of them generates a series of limitations that also shows the fractures in the competences to achieve a greater capacity to adapt to the phenomena that can occur in the university context, therefore one of the moments that produce these failures is the lack of resources and personal capacities, for which thinking skills will play a fundamental role in the development of adaptation(Hernández-Flórez, et al., 2022).
Another element that also leads to suicidal ideas is the lack of opportunities due to socioeconomic difficulties that affect good performance inside and outside the academic context, personal needs can cause anxieties and suicidal ideation due to lack of resources and desired lifestyles. Consequently, it will tend to affect their well-being and the development of skills at a personal and academic level, which show failures in their development as a subject.(Cotonieto et al., 2020).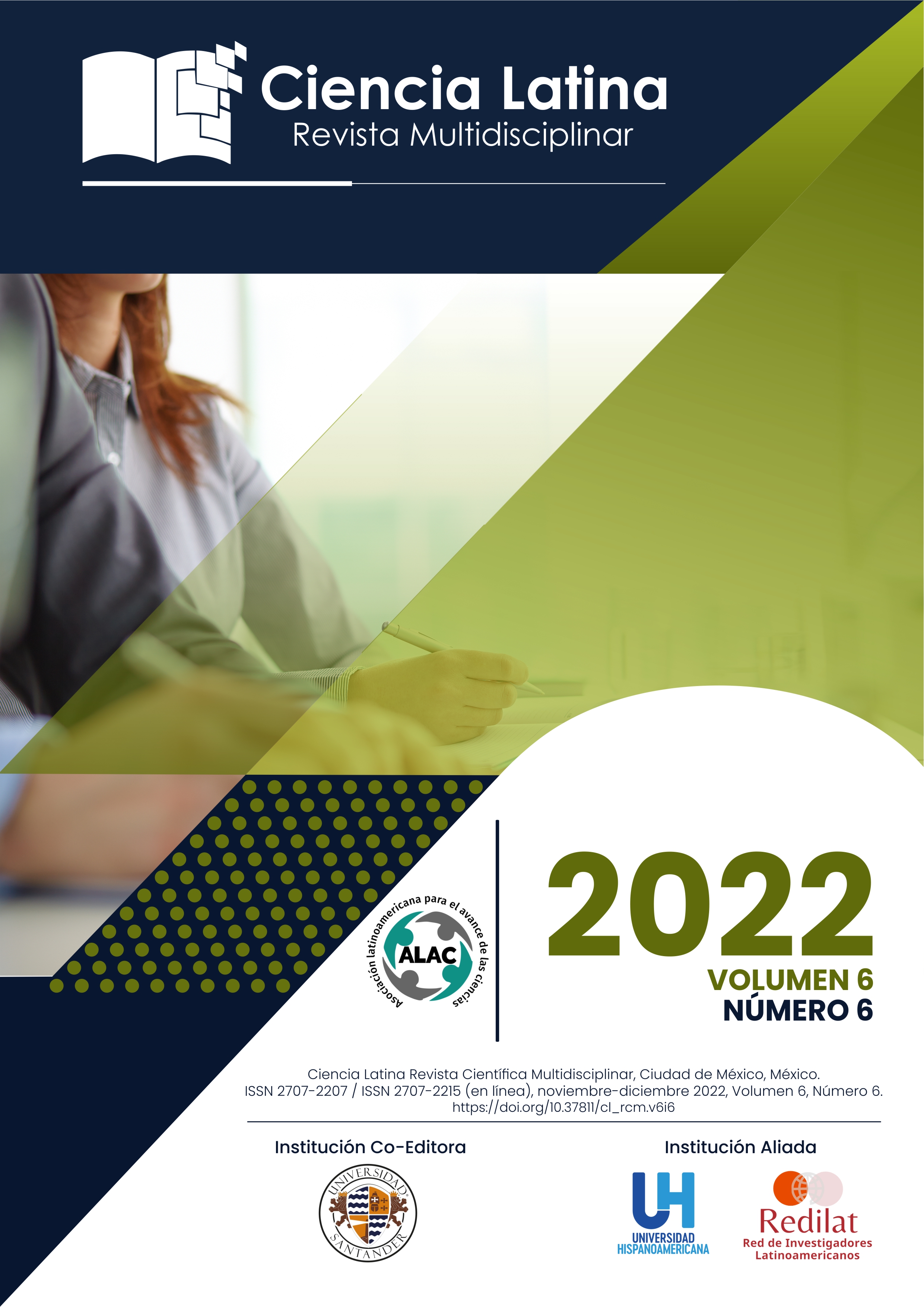 Cómo citar
Hernandez-Flórez, N., Lhoeste-Charris, A., Moncada-Navas, F., Rodríguez Ávila, Y. D. C., & Barboza Hernandez, J. L. (2022). Suicide risk factors in university students: A review from the literature. Ciencia Latina Revista Científica Multidisciplinar, 6(6), 2726-2751. https://doi.org/10.37811/cl_rcm.v6i6.3726
Derechos de autor 2022 Nubia Hernandez-Flórez;Alvaro Lhoeste-Charris;Francia Moncada-Navas;Yildret Del Carmen Rodríguez Ávila;Jorge Luis Barboza Hernandez
Esta obra está bajo licencia internacional
Creative Commons Reconocimiento 4.0
.