Metabolitos secundarios con efectos tóxicos presentes en la semilla de moringa (moringa oleifera). Revisión
Resumen
Moringa oleifera es un árbol de rápido crecimiento utilizado en la medicina tradicional por sus cualidades benéficas entre las que se destaca su capacidad antioxidante, antimicrobiana, sus propiedades nutritivas y terapéuticas. Su semilla oleaginosa, es utilizada en la alimentación, la medicina, el tratamiento de aguas y como fertilizantes. La semilla contiene un alto porcentaje de aceite (31-42%) y de proteínas de alta digestibilidad (31.4-36%). Además contiene metabolitos secundarios sintetizados por la planta, entre los que se destacan taninos, saponinas, compuestos fenólicos, fitatos, flavonoides, terpenoides y lectinas. Los taninos, saponinas y fitatos han sido reportados con efectos toxicológicos y antinutrcionales por lo que es necesario someter la semilla a un tratamiento antes de su consumo, con la finalidad de disminuir el contenido de éstos metabolitos secundarios y controlar las dosis de consumo.
Palabras clave:
Moringa oleifera, metabolitos secundarios, toxicidad
Descargas
La descarga de datos todavía no está disponible.
Citas
Alfaro, N., & Martínez, W. (2008). Uso Potencial de la Moringa (Moringa oleifera Lam) para la Producción de Alimentos Nutricionalmente Mejorados. Guatemala: INCAP.
Al-Juhaimi, F., Ghafoor, K., Hawashin, M., Alsawmahi, O., & Babiker, E. (2016). Effects of different levels of Moringa (Moringa oleifera) seed flour on quality attributes of beef burgers. CyTA-Journal Food, 14(1), 1-9. doi:10.1080/19476337.2015.1034784
Anwar, F., Latif, S., Ashraf, M., & Gilani, A. (2007). Moringa oleifera: a food plant with multiple medicinal uses. Phytother. Res, 21(1), 17-25. doi:10.1002/ptr.2023
Asare, G., Gyan, B., Bugyei, K., Adjei, S., Mahama, R., Addo, P., . . . Nykaro, A. (2012). Toxicity potentials of the nutraceutical Moringa oleifera at supra-supplementation levels. J Ethnopharmacol, 139(1), 265-272. doi:10.1016/j.jep.2011.11.009
Asensi, G., Durango, A., & Berruezo, G. (2017). Moringa oleifera, Revisión sobre aplicaciones y uso en alimentos. Archivos Latinoamericanos de nutrición, 67(2), 86-97. Obtenido de https://www.alanrevista.org/ediciones/2017/2/art-3/
Ayotunde, E., Fagbenro, O., & Adebayo, O. (2011). Toxicity of aqueous extract of Moringa oleifera seed powder to Nile tilapia Oreochromis niloticus (LINNE I779), fingerlings. Journal of Agricultural Science and Soil Science, 1(4), 1-9.
Bonal, R., Rivera, R., & Bolívar, M. (2012). Moringa oleifera: a healthy option for the well-being. MEDISAN, 16(10), 1596-1609. Obtenido de http://scielo.sld.cu/scielo.php?script=sci_isoref&pid=S1029-30192012001000014&lng=es&tlng=es
Cabrera, J., Jaramillo, C., Dután, F., Cun, J., García, P., & Rojas, L. (2017). Variación del contenido de alcaloides, fenoles, flavonoides y taninos en Moringa oleifera Lam. En función de su edad y su altura. Bioagro, 29(1), 53-60. Obtenido de https://www.redalyc.org/pdf/857/85750098006.pdf
Canett, R., Arvayo, K., & Ruvalcaba, N. (2014). Aspectos tóxicos más relevantes de Moringa oleifera y sus posibles daños. Biotecnia, 16(2), 36-43. doi:10.18633/bt.v16i2.45
Cardines, P., Baptista, A., Gomes, R., Bergamasco, R., & Vieira, A. (2018). Moringa oleifera seed extracts as promising ural thickening agents for food industry,Study of the thickening action in yogurt production. LWT-Food Science and Technology, 97(5), 39-44. doi:10.1016/j.lwt.2018.06.028
Dasgupta, S., Gunda, N., & Mitra, S. (2016). Evaluation of the antimicrobial activity of Moringa oleifera seed extract as a sustainable solution for potable water. RSC Advances, 6(1), 25918- 25926.
Foidl, N., Makkar, H., & Becker, K. (2001). The potential of Moringa oleifera for agricultural and industrial uses. Dar Es Salaam, 1-20. Obtenido de https://moringatrees.org/moringa-doc/the_potential_of_moringa_oleifera_for_agricultural_and_industrial_uses.pdf
González, F. (2018). Un estudio transversal de Moringa oleifera Lam. (Moringaceae). Revisión. Dominguezia, 34(1), 5-25. Obtenido de https://www.dominguezia.org/volumen/articulos/34101.pdf
Gowrishankar, R., Kumar, M., Menon, V., Mangala, D., Saravanan, M., Magudapathy, P., . . . Venkataramaniah, K. (2010). Trace Element Studies on Tinospora cordifolia (Menispermaceae), Ocimum sanctum (Lamiaceae), Moringa oleifera (Moringaceae), and Phyllanthus niruri (Euphorbiaceae) Using PIXE. Biological Trace Element Research, 133(3), 357-363. doi:10.1007/s12011-009-8439-1
Joshi, P., & Mehta, D. (2010). Effect of dehydratión on nutritive value of drumstick leaves. J. Metabolomics SYS, 1(1), 5-9. Obtenido de https://academicjournals.org/journal/JMSB/article-full-text-pdf/FA626743518
Leone, A., Spada, A., Battezzati, A., Schiraldi, A., Aristil, J., & Bertoli, S. (2016). Moringa oleifera Seeds and Oil: Characteristics and Uses for Human Health. International Journal of Molecular Sciences, 17(2), 1-14. doi:10.3390%2Fijms17122141
Lim, T. (2012). Plantas comestibles medicinales y no medicinales. Estados Unidos: Springer.
Liñán, F. (2010). Moringa oleifera the tree of nutrition. Ciencia y salud, 2(1), 130-138. doi:10.22519/21455333.70
Makkar, H., & Becker, K. (1996). Nutrional value and antinutritional components of whole and ethanol extracts Moringa oleifera leaves. Ciencia y tecnología de la nutrición animal, 63(1), 211-228. doi:10.1016/S0377-8401(96)01023-1
Mila, P., Peñalver, R., & Nieto, G. (2021). Health Benefits of Uses and Applications of Moringa oleifera in Bakery Products. Plants, 10(2), 318-335. doi:10.3390/plants10020318
Minaiyan, M., Asghari, G., Taheri, D., Saeidi, M., & Nasr-Esfahani, S. (2014). Anti-inflammatory effect of Moringa oleifera Lam. seeds on acetic acid-induced acute colitis in rats. Avicenna J Phytomed, 4(2), 127-136. Obtenido de https://www.ncbi.nlm.nih.gov/pmc/articles/PMC4103706/
Nieto, C., Soria, M., Marcial, M., Peñaloza, M., Lara, N., Castillo, R., & Vimos, C. (2005). Procesamiento de quinua en Ecuador. En Proyecto Informe final de labores. Ecuador: INIAP.
Ogunsina, B., Radha, C., & Indrani, D. (2011). Quality characteristics of bread and cookies enriched with debittered Moringa oleifera seed flour. International Journal of Food Sciences and Nutrition, 62(2), 185-194. doi:10.3109/09637486.2010.526928
Oliveira, J., Silveira, S., Vasconcelos, I., Cavada, B., & Moreira, R. (1999). Compositional and nutritional attributes of seeds from the multiple purpose tree Moringa oleifera Lamarck. J. Sci. Food Agric, 79(2), 815-820. doi:10.1002/(SICI)1097-0010(19990501)79:6<815::AID-JSFA290>3.0.CO;2-P
Paul, C., & Didia, B. (2012). The Effect of Methanolic Extract of Moringa oleifera Lam Roots on the Histology of Kidney and Liver of Guinea Pigs. Asian Journal of Medical Sciences, 4(1), 55-60. Obtenido de https://www.researchgate.net/publication/268406828_The_Effect_of_Methanolic_Extract_of_Moringa_oleifera_Lam_Roots_on_the_Histology_of_Kidney_and_Liver_of_Guinea_Pigs/references#fullTextFileContent
Rolim, L., Macedo, M., Sisenando, H., Napoleão, T., Felzenszwalb, I., Aiub, C., . . . Paiva, P. (2011). Genotoxicity evaluation of Moringa oleifera seed extract and lecithin. J Food Sci, 76(2), 53-58. doi:10.1111/j.1750-3841.2010.01990.x
Silva, M., Cibej, F., Salvá, B., Guevara, A., & Pascual, G. (2018). Effect of the debittered of moringa seed cake (Moringa oleifera) on its proximal composition and its nutritional and toxicological profile. Scientia Agropecuaria, 9(2), 247-257. doi:10.17268/sci.agropecu.2018.02.10
Singh, B., Prakash, D., Dhakarey, R., & Upadhyay, G. (2009). Oxidative DNA damage protective activity, antioxidant and anti-quorum sensing potentials of Moringa oleifera. Química alimentaria Toxicol, 47(6), 1109-1116. doi:10.1016/j.fct.2009.01.034
Velásquez, M. (2004). Extracción de taninos presentes en el banano verde. Revista Lasallista de Investigación, 17-22.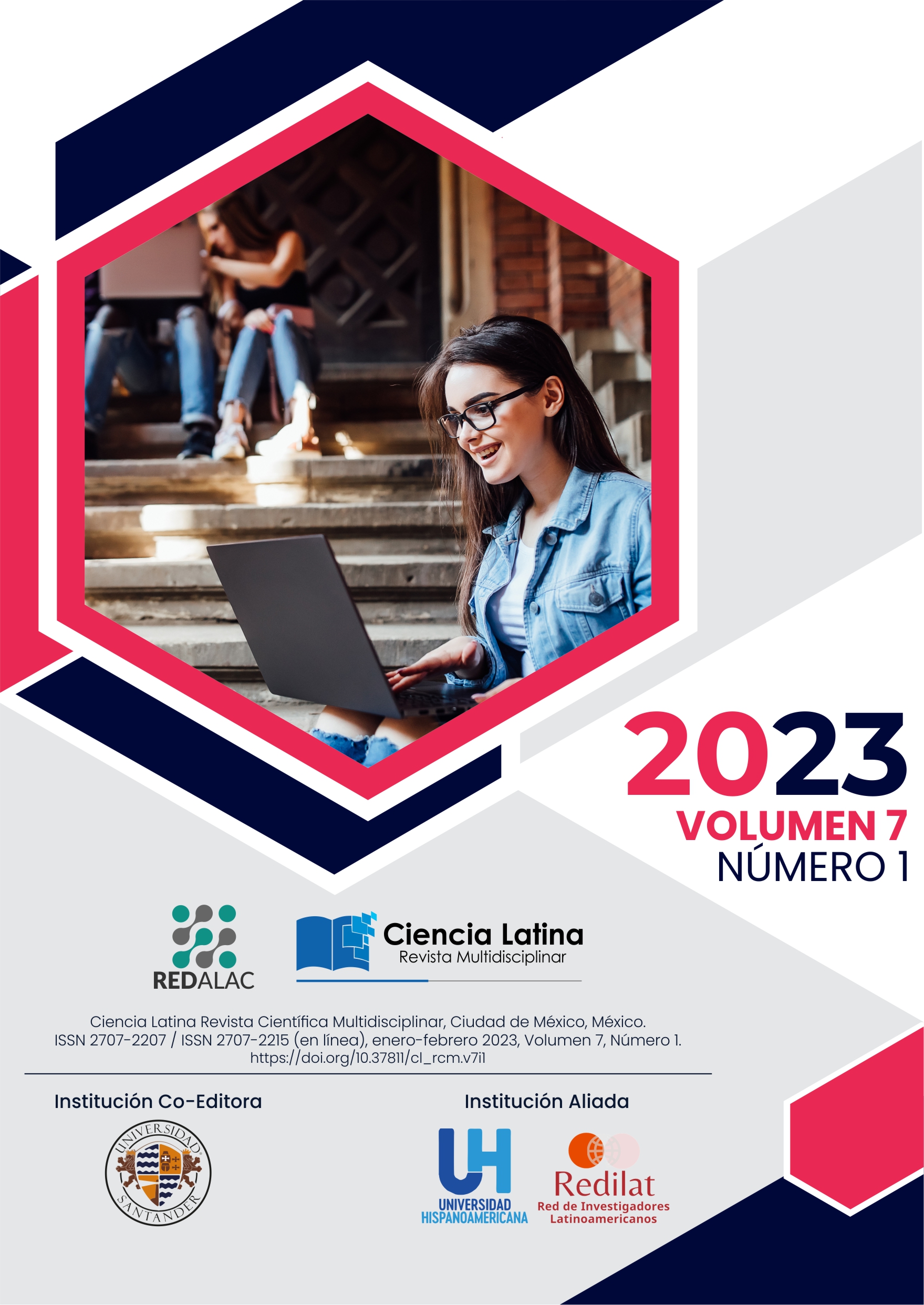 Cómo citar
Santamaría Hernández, M. M., Quintero Lira, A., Piloni Martini, J., & López Palestina, C. U. (2023). Metabolitos secundarios con efectos tóxicos presentes en la semilla de moringa (moringa oleifera). Revisión. Ciencia Latina Revista Científica Multidisciplinar, 7(1), 9637-9646. https://doi.org/10.37811/cl_rcm.v7i1.5162
Derechos de autor 2023 Martha Michelle Santamaría Hernández;Aurora Quintero Lira;Javier Piloni Martini;Cesar Uriel López Palestina
Esta obra está bajo licencia internacional
Creative Commons Reconocimiento 4.0
.