Uso de Buprenorfina y Dexmedetomidina en Paciente Crítico
Palabras clave:
paciente crítico, dexmedetomidina, sedación, UCI: buprenorfina, analgesia
Resumen
El paciente en unidad de cuidados intensivos se caracteriza por presentar alteraciones como estrés, alteraciones cardiovasculares y sistémicas en un porcentaje del 10-90%. En UCI, a los pacientes críticos se les aplica diferentes fármacos como buprenorfina y dexmedetomidina. La buprenorfina produce analgesia supraespinal y uso radica en aquellos pacientes con síndrome de abstinencia por opioides, en cambio la dexmedetomidina es un agente con efectos sedantes, ansiolíticos, simpaticolíticos e hipnóticos y otras características. En este artículo realizamos una búsqueda bibliográfica de artículos en inglés y español en diferentes bases de datos y bibliotecas nacionales e internacionales dándonos como resultados con diferentes estudios que exponen que el uso de buprenorfina y dexmedetomidina en pacientes críticos ha resultado de gran utilidad en dichos pacientes gracias a sus diferentes beneficios y pocas consecuencias a comparacion de otros anestésicos. Por ello, el uso de estos fármacos favorece en el manejo de los pacientes en estado crítico en UCI.
Descargas
La descarga de datos todavía no está disponible.
Citas
Cohen IL, Gallagher TJ, Pohlman AS, Dasta JF, Abraham E,Papadokos PJ. Management of the agitated intensive care unitpatient. Crit Care Med. 2002;30:S97---123.
Barr J, Fraser GL, Puntillo K, Ely W, Ely W, et al. Clinical Practice Guidelines for the Management of Pain, Agitation, and Delirium in Adult Patients in the Intensive Care Unit. Crit Care Med. 2013;41:263---306.
Shinotsuka CR, Salluh JIF. Perceptions and practices regarding delirium, sedation and analgesia in critically ill patients: A narrative review. Rev Bras Ter Intensiva. 2013;25: 155---61.
Sigmon SC, Wong CJ, Chausmer AL, Liebson IA, Bigelow GE..Evaluation of an injection depot formulation of buprenorphine: placebo comparison. Addiction, 99 (2004), pp. 1439-49
Gowing L, Ali R, White JM. Buprenorphine for the management of opioid withdrawal. Cochrane Database Syst Rev. 2009. CD002025
Tellioglu, T. (2021). Buprenorphine. Samhsa.gov. https://www.samhsa.gov/medicationassisted-treatment/medications-counseling-related-conditions/buprenorphine
Evans HC, Easthope SE. Transdermal buprenorphine. Drugs. 2003;63(19):1999-2010; discussion 1-2.
Alonso, C. Roncero, et al. "Efficacy and clinical management of buprenorphine." Trastornos Adictivos 10.2 (2008): 77-87.
Smuszkiewicz P, Wiczling P, Ber J, Warzybok J, Małkiewicz T,Matysiak J, et al. Pharmacokinetics of dexmedetomidine duringanalgosedation in ICU patients. J Pharmacokinet Pharmacodyn. 2018 Apr;45(2):277–84. https://doi.org/10.1007/s10928-017-9564-7 PMID:29290034
Pandharipande PP, Sanders RD, Girard TD, McGrane S, Thompson JL, Shintani AK, et al.; MENDS investigators. Effect of dexmedetomidine versus lorazepam on outcome in patients with sepsis: an a priori-designed analysis of the MENDS randomized controlled trial. Crit Care. 2010;14(2):R38. https://doi.org/10.1186/ cc8916 PMID:20233428
Skrobik Y, Duprey MS, Hill NS, Devlin JW. Low-Dose Nocturnal Dexmedetomidine Prevents ICU Delirium. A Randomized, Placebo-controlled Trial. Am J Respir Crit Care Med. 2018 May;197(9):1147–56. https://doi.org/10.1164/rccm.201710- 1995OC PMID:29498534
Johard E, Tidholm A, Ljungvall I, Häggström J, Höglund K. Efectos de la sedación con dexmedetomidina y buprenorfina sobre las variables ecocardiográficas, la presión arterial y la frecuencia cardíaca en gatos sanos. Revista de Medicina y Cirugía Felina . 2018;20(6):554-562. doi: 10.1177/1098612X17720327
Prabhakar A, Lambert T, Kaye RJ, Gaignard SM, Ragusa J, Wheat S, Moll V, Cornett EM, Urman RD, Kaye AD. Adjuvants in clinical regional anesthesia practice: A comprehensive review. Best Pract Res Clin Anaesthesiol. 2019 Dec;33(4):415-423.
Das PB, Samal S. Efficacy of Intra-articular Dexmedetomidine versus Buprenorphine for Postoperative Analgesia following Knee Arthroscopy: A Comparative Study. Anesth Essays Res. 2019 Apr-Jun;13(2):225-228. doi: 10.4103/aer.AER_33_19. PMID: 31198235; PMCID: PMC6545935.
Mantz J, Josserand J, Hamada S, et al. Dexmedetomidine: new insights. Eur J Anaesthesiol 2011;28(1):3–6. DOI: 10.1097/EJA.0b013e32833e266d
Kemp KM, Henderlight L, Neville M, et al. Precedex: is it the future of cooperative sedation? Nursing 2008;38:7–8. DOI: 10.1097/01. NURSE.0000314838.93173.f2
Pasin L, Landoni G, Nardelli P, et al. Dexmedetomidine reduces the risk of delirium, agitation and confusion in critically Ill patients: a meta-analysis of randomized controlled trials. J Cardiothorac Vasc Anesth 2014;28(6):1459–1466. DOI: 10.1053/j.jvca.2014.03.010
Pandharipande PP, Pun BT, Herr DL, et al. Effect of sedation w ith d e x m e d e to mi din e vs . l o r a ze p am o n a cu te b r ain dysfunction in mechanically ventilated patients: the MENDS randomized controlled trial. JAMA 2007;298(2):2644–2653. DOI: 10.1001/jama.298.22.2644
Riker RR, Shehabi Y, Bokesch PM, et al. Dexmedetomidine vs. midazolam for sedation of critically ill patients: a randomized trial. JAMA 2009;301(5):489–499. DOI: 10.1001/jama.2009.56
Qu JZ, Mueller A, McKay TB, Westover MB, Shelton KT, Shaefi S, D'Alessandro DA, Berra L, Brown EN, Houle TT, Akeju O; MINDDS Study Team. Nighttime dexmedetomidine for delirium prevention in non-mechanically ventilated patients after cardiac surgery (MINDDS): A single-centre, parallel-arm, randomised, placebo-controlled superiority trial. EClinicalMedicine. 2022 Dec 24;56:101796. doi: 10.1016/j.eclinm.2022.101796. PMID: 36590787; PMCID: PMC9800196.
Joy JJ, Bidkar PU, Swaminathan S, Balasubramanian M, Dey A, Chinnarasan VC, Gunasekaran A. Comparison of Dexmedetomidine Versus Fentanyl-Based Anesthetic Protocols Under Patient State Index Guidance in Patients Undergoing Elective Neurosurgical Procedures with Intraoperative Neurophysiological Monitoring. Cureus. 2023 Mar 7;15(3):e35864. doi: 10.7759/cureus.35864. PMID: 37033575; PMCID: PMC10078854.
Smith HAB, Besunder JB, Betters KA, Johnson PN, Srinivasan V, Stormorken A, Farrington E, Golianu B, Godshall AJ, Acinelli L, Almgren C, Bailey CH, Boyd JM, Cisco MJ, Damian M, deAlmeida ML, Fehr J, Fenton KE, Gilliland F, Grant MJC, Howell J, Ruggles CA, Simone S, Su F, Sullivan JE, Tegtmeyer K, Traube C, Williams S, Berkenbosch JW. 2022 Society of Critical Care Medicine Clinical Practice Guidelines on Prevention and Management of Pain, Agitation, Neuromuscular Blockade, and Delirium in Critically Ill Pediatric Patients With Consideration of the ICU Environment and Early Mobility. Pediatr Crit Care Med. 2022 Feb 1;23(2):e74-e110. doi: 10.1097/PCC.0000000000002873. PMID: 35119438.
Heybati K, Zhou F, Ali S, Deng J, Mohananey D, Villablanca P, Ramakrishna H. Outcomes of dexmedetomidine versus propofol sedation in critically ill adults requiring mechanical ventilation: a systematic review and meta-analysis of randomised controlled trials. Br J Anaesth. 2022 Oct;129(4):515-526. doi: 10.1016/j.bja.2022.06.020. Epub 2022 Aug 10. PMID: 35961815.
Zhang T, Mei Q, Dai S, Liu Y, Zhu H. Use of dexmedetomidine in patients with sepsis: a systematic review and meta-analysis of randomized-controlled trials. Ann Intensive Care. 2022 Aug 27;12(1):81. doi: 10.1186/s13613-022-01052-2. PMID: 36029410; PMCID: PMC9420168.
Lewis K, Alshamsi F, Carayannopoulos KL, Granholm A, Piticaru J, Al Duhailib Z, Chaudhuri D, Spatafora L, Yuan Y, Centofanti J, Spence J, Rochwerg B, Perri D, Needham DM, Holbrook A, Devlin JW, Nishida O, Honarmand K, Ergan B, Khorochkov E, Pandharipande P, Alshahrani M, Karachi T, Soth M, Shehabi Y, Møller MH, Alhazzani W; GUIDE group. Dexmedetomidine vs other sedatives in critically ill mechanically ventilated adults: a systematic review and meta-analysis of randomized trials. Intensive Care Med. 2022 Jul;48(7):811-840. doi: 10.1007/s00134-022-06712-2. Epub 2022 Jun 1. PMID: 35648198.
Daverio M, Sperotto F, Zanetto L, Coscini N, Frigo AC, Mondardini MC, Amigoni A. Dexmedetomidine for Prolonged Sedation in the PICU: A Systematic Review and Meta-Analysis. Pediatr Crit Care Med. 2020 Jul;21(7):e467-e474. doi: 10.1097/PCC.0000000000002325. PMID: 32453924.
Quaye A, Wampole C, Riker RR, Seder DB, Sauer WJ, Richard JM, Craig WY, Gagnon DJ. Buprenorphine Continuation During Critical Illness Associated With Decreased Inpatient Opioid Use in Individuals Maintained on Buprenorphine for Opioid Use Disorder in a Retrospective Study. J Clin Pharmacol. 2023 Sep;63(9):1067-1073. doi: 10.1002/jcph.2286. Epub 2023 Jun 7. PMID: 37204408.
Das, Akshaya, et al. "Are we ready to manage an opioid epidemic in the intensive care unit?." Anaesthesiology Intensive Therapy 54.1 (2022).
Schult, Rachel F., et al. "Low-dose Initiation of Buprenorphine in Hospitalized Patients on Full Agonist Opioid Therapy: A Retrospective Observational Study." Journal of Addiction Medicine (2023): 10-1097.
Krawczyk, Noa, et al. "Expanding low-threshold buprenorphine to justice-involved individuals through mobile treatment: Addressing a critical care gap." Journal of substance abuse treatment 103 (2019): 1-8.
O'Kane, Cavan, et al. "Evaluation of Clinical Outcomes of Intravenous Drug Use-Related Infective Endocarditis in Buprenorphine-Treated Patients." Journal of Pharmacy & Pharmaceutical Sciences 25 (2022): 266-273.
Patanwala AE, Moran B, Johnstone C, Koelzow H, Penm J. Effectiveness of Transdermal Buprenorphine for Pain Control in the ICU After Major Surgical Procedures. Crit Care Explor. 2022 Mar 28;4(4):e0665. doi: 10.1097/CCE.0000000000000665. PMID: 35372846; PMCID: PMC8963835.
Cortese, S. Risso, M. Tratamiento del Síndrome de Retiro de Opiáceos. Síndrome de retiro descrito como subjetivamente severo y objetivamente moderado. Rev. Arg. de Psiquiat. 2008, Vol. XIX: 522-526
Posso, J. Carrillo, O. Carrillo, J. De la Vega, V. Gutierrez, C. Eficacia terapéutica de la buprenorfina para tratamiento de dolor agudo postoperatorio en cirugía torácica por toracoscopía. Rev Mex Anestesiol, 2021; 44 (2): 98-104
Cardenas, P. USO DE BUPRENORFINA TRANSDÉRMICA PARA EL MANEJO DEL DOLOR POSTOPERATORIO AGUDO EN PACIENTES SOMETIDAS A HISTERECTOMÍA ABDOMINAL NO OBSTÉTRICA EN EL HOSPITAL REGIONAL DE TLALNEPANTLA. Tesis de Postgrado. Toluca. Universidad autonoma del estado de Mexico. 2014.
Celis, E. Besso, J. Birchenall, C. De la Cal, M. Carrillo, R. Castorena, G. Ceraso, D. Dueñas, C. Gil, F. et al. Guía de práctica clínica basada en la evidencia para el manejo de la sedo-analgesia en el paciente adulto críticamente enfermo. Med. Intensiva vol.31 no.8 nov. 2007
Montes, C. MANEJO COADYUVANTE PARA ANALGESIA MEDIANTE BLOQUEOS REGIONALES EN PACIENTES EN LA UNIDAD DE CUIDADOS INTENSIVOS. Tesis de posgrado. Aguascalientes. Universidad autonoma de Aguascalientes. 2012
Carcamo, G. EFICACIA DE LA DEXMEDETOMIDINA SUBCUTANEA COMO COADYUVANTE PARA CONTROL DEL DOLOR EN PACIENTES POSOPERADOS DE CIRUGIA DE TOBILLO. Tesis de posgrado. Veracruz. Universidad Veracruzana. 2021
Gonzalez, R. INCIDENCIA DE SINDROME DE ABSTINENCIA EN UNIDAD DE CUIDADOS INTENSIVOS PEDIATRICOS. Tesis de subespecialidad. Universidad autonoma de Nuevo Leon. 2018
Cabrera, Y. EXPERIENCIA EN EL USO DE CLONAZEPAM Y DEXMEDETOMIDINA EN EL TRATAMIENTO DE SÍNDROME DE ABSTINENCIA EN LA UNIDAD DE CUIDADOS INTENSIVOS PEDIÁTRICOS. Tesis de posgrado. Universidad autonoma de Nuevo Leon. 2022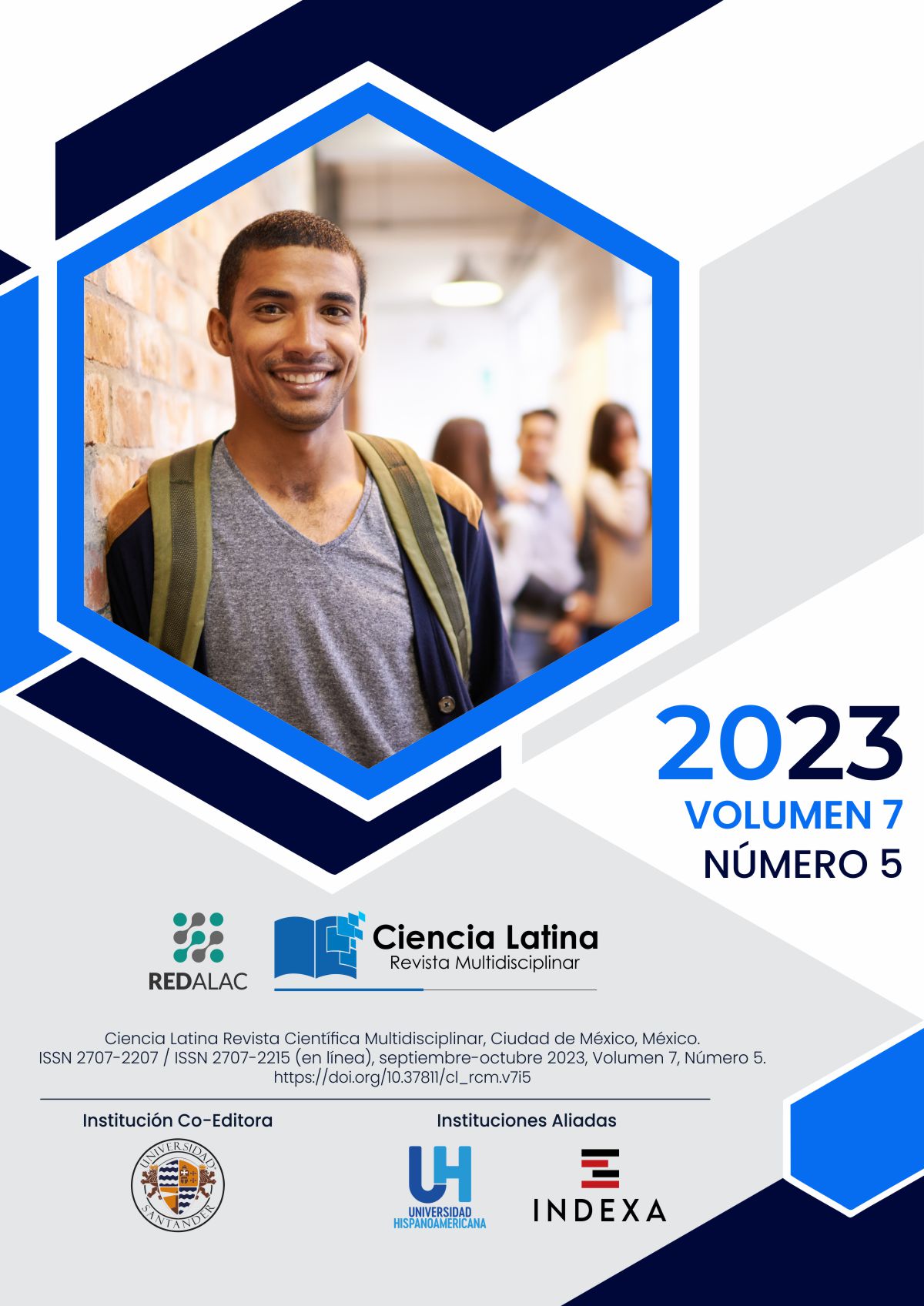 Cómo citar
Lalinde Ruiz , J. C., Duarte Mesa, B. S., Salcedo Gamarra, M. J., Murgas Cañas, C. H., Contreras Diart, C. E., Barón Avila, M. Y., Buendia Gomez, A. F., & Chacón Guerra, M. A. (2023). Uso de Buprenorfina y Dexmedetomidina en Paciente Crítico. Ciencia Latina Revista Científica Multidisciplinar, 7(5), 1127-1144. https://doi.org/10.37811/cl_rcm.v7i5.7791
Derechos de autor 2023 Juan Camilo Lalinde Ruiz , Brigeth Solanyi Duarte Mesa, María José Salcedo Gamarra, Carlos Hernando Murgas Cañas, César Enrique Contreras Diart, Maily Yerardine Barón Avila, Andres Fernando Buendia Gomez, Marco Antonio Chacón Guerra
Esta obra está bajo licencia internacional
Creative Commons Reconocimiento 4.0
.