Microcirugia en quemados: artículo de revisión
Palabras clave:
transferencia, tejido libre, microcirugía, quemados
Resumen
Antecedentes: Las lesiones por quemaduras son un trauma subestimado que puede afectar a cualquier persona, en cualquier momento y en cualquier lugar. Las quemaduras graves provocan un patrón complejo de respuestas que pueden durar varios años después de la lesión inicial. La OMS estima que en todo el mundo se producen anualmente 11 millones de lesiones por quemaduras de todo tipo, 180.000 de las cuales son mortales. La microcirugía, es un tipo de cirugía del cual se precisa un microscopio quirúrgico en la mayoría de los casos, con el fin de desarrollar una adecuada anastomosis de vasos sanguíneos. Metodología: Se realizó una revisión sistemática a través de diversas bases de datos de enero de 2012 a mayo de 2022; la búsqueda y selección de artículos fue llevada a cabo en revistas indexadas en idioma inglés y español. Resultados: Para satisfacer la necesidad del sitio receptor o la lesión por la quemadura se utiliza colgajo libre microquirúrgico, la cual incluye una multitud de colgajos. Dentro de las principales causas que requieren una transferencia temprana de tejido libre encontramos las lesiones ocasionadas por lesiones eléctricas de alto voltaje. La selección del colgajo libre depende de los parámetros habituales establecidos por el sitio receptor. Conclusiones: La presente revisión ofrece información actualizada y detallada de la transferencia de tejido libre, como se subclasifica, factores de riesgo de las quemaduras y las principales causas de una transferencia temprana y tardía.
Descargas
La descarga de datos todavía no está disponible.
Citas
American Burn Association. National Burn Repository 2019 Update, Report of data from 2009–2018 ameriburn.site-ym.com
Nguyen, C. M., Chandler, R., Ratanshi, I. & Logsetty, S. in Handbook of Burns Vol. 1 (eds. Jeschke, M. G., Kamolz, L.-P., Sjöberg, F. & Wolf, S. E.) 529–547 (Springer, 2020).
Stanojcic M, Abdullahi A, Rehou S, Parousis A, Jeschke MG. Pathophysiological response to burn injury in adults. Ann. Surg. 2018;267:576–584. doi: 10.1097/SLA.0000000000002097.
Logsetty S, et al. Mental health outcomes of burn: a longitudinal population-based study of adults hospitalized for burns. Burns. 2016;42:738–744. doi: 10.1016/j.burns.2016.03.006.
Rybarczyk MM, et al. A systematic review of burn injuries in low- and middle-income countries: epidemiology in the WHO-defined African region. Afr. J. Emerg. Med. 2017;7:30–37. doi: 10.1016/j.afjem.2017.01.006.
Sethi J, Gawaziuk JP, Cristall N, Logsetty S. The relationship between income and burn incidence in Winnipeg, Manitoba, Canada: a population health study. J. Burn Care Res. 2018;39:645–651. doi: 10.1093/jbcr/iry017.
Smolle C, et al. Recent trends in burn epidemiology worldwide: a systematic review. Burns. 2017;43:249–257. doi: 10.1016/j.burns.2016.08.013.
Jeschke MG. Postburn hypermetabolism: past, present, and future. J. Burn Care Res. 2016;37:86–96. doi: 10.1097/BCR.0000000000000265.
Grigorian A, et al. Rising mortality in patients with combined burn and trauma. Burns. 2018;44:1989–1996. doi: 10.1016/j.burns.2018.07.003.
Sinha I, et al. Head and neck burns are associated with long-term patient-reported dissatisfaction with appearance: a burn model system national database study. Burns. 2019;45:293–302. doi: 10.1016/j.burns.2018.12.017.
Hussain ON, Sabbagh MD, Carlsen BT. Complex Microsurgical Reconstruction After Tumor Resection in the Trunk and Extremities. Clin Plast Surg. 2017 Apr. 44 (2):299-311.
Hong JPJ, Song S, Suh HSP. Supermicrosurgery: Principles and applications. J Surg Oncol. 2018 Oct. 118 (5):832-839.
Adani R, Woo SH. Microsurgical thumb repair and reconstruction. J Hand Surg Eur Vol. 2017 Oct. 42 (8):771-788.
Connolly TM, Sweeny L, Greene B, Morlandt A, Carroll WR, Rosenthal EL. Reconstruction of midface defects with the osteocutaneous radial forearm flap: Evaluation of long term outcomes including patient reported quality of life. Microsurgery. 2017 Oct. 37 (7):752-762.
A. Ibrahim, R. Skoracki, J. Goverman, K. Sarhane. Microsurgery in the burn population – a review of the literature. Ann Burns Fire Disasters. 2015 Mar 31; 28(1): 39–45.
K. Akhil, S. Jonathan, P. Dennis, J. Julian, G. Eric. Microsurgical Burn Reconstruction. Clin Plast Surg. 2017 Oct;44(4):823-832. doi: 10.1016/j.cps.2017.05.014.
M. Garza, M. Sauerbier, G. Gunter, C. Cetrulo. Microsurgical Reconstruction of the Burned Hand and Upper Extremity. Hand Clin. 2017 May;33(2):347-361. doi: 10.1016/j.hcl.2016.12.007.
M. Gutierrez, J. Ulloa, P. Ulloa. Colgajos cutáneos en cirugía oncológica facial. Rev. Otorrinolaringol. Cir. Cabeza Cuello 2012; 72: 49-56.
B. Dagnino, I. Gifuentes, C. Salisbury. RECONSTRUCCIÓN DE CABEZA Y CUELLO. Rev. Med. Clinica las Condes. Vol 27, Issue 1, January 2016, Pages 29-37. Doi: https://doi.org/10.1016/j.rmclc.2016.01.005.
A. Mascaro. RECONSTRUCCIÓN DE TEJIDOS BLANDOS DE LA EXTREMIDAD SUPERIOR. Rev. Med. Clinica Las condes. Enero 2016. Pag 42-53 DOI: 10.1016/j.rmclc.2016.01.007.
G. Gonima. H. Montoya, R. Cuervo, C. Castellanos. Experiencia clínica con el colgajo músculo-cutáneo vertical de trapecio en reconstrucción de cabeza y cuello. Cir. plást. iberolatinoam. vol.40 no.1 Madrid ene./mar. 2014. https://dx.doi.org/10.4321/S0376-78922014000100009.
M. Sokoya, E. Misch, A. Vincent, W. Wang. Free Tissue Reconstruction of the Scalp. Semin Plast Surg. 2019 Feb; 33(1): 67–71. doi: 10.1055/s-0039-1678470.
Steiner D, Horch R E, Eyüpoglu I et al.Reconstruction of composite defects of the scalp and neurocranium-a treatment algorithm from local flaps to combined AV loop free flap reconstruction. World J Surg Oncol. 2018;16(01):217–228.
Desai S C, Sand J P, Sharon J D, Branham G, Nussenbaum B. Scalp reconstruction: an algorithmic approach and systematic review. JAMA Facial Plast Surg. 2015;17(01):56–66.
Brink C, Isaacs Q, Scriba MF, Nathire MEH, Rode H, Martinez R. Infant burns: A single institution retrospective review. Burns. 2019 Nov;45(7):1518-1527.
Gentges J, Schieche C, Nusbaum J, Gupta N. Points & Pearls: Electrical injuries in the emergency department: an evidence-based review. Emerg Med Pract. 2018 Nov 01;20(Suppl 11):1-2.
Vivó C, Galeiras R, del Caz MD. Initial evaluation and management of the critical burn patient. Med Intensiva. 2016 Jan-Feb;40(1):49-59.
Steiner D, Hubertus A, Arkudas A et al.Scalp reconstruction: a 10-year retrospective study. J Craniomaxillofac Surg. 2017;45(02):319–324.
Horn D, Jonas R, Engel M, Freier K, Hoffmann J, Freudlsperger C. A comparison of free anterolateral thigh and latissimus dorsi flaps in soft tissue reconstruction of extensive defects in the head and neck region. J Craniomaxillofac Surg. 2014;42(08):1551–1556.
Lamaris G A, Knackstedt R, Couto R A, Abedi N, Durand P, Gastman B. The anterolateral thigh flap as the flap of choice for scalp reconstruction. J Craniofac Surg. 2017;28(02):472–476.
M. Pessoa, C. Brandao, R. Meireles, I. Brito. The role of microsurgical flaps in primary burn reconstruction. Ann Burns Fire Disasters. 2018 Sep 30; 31(3): 233–237.
O. Bolaji, O. Andrew. Early experiences with microvascular free tissue transfer in lagos, Nigeria. Niger J Surg. 2014 Jan;20(1):35-7. doi: 10.4103/1117-6806.127108.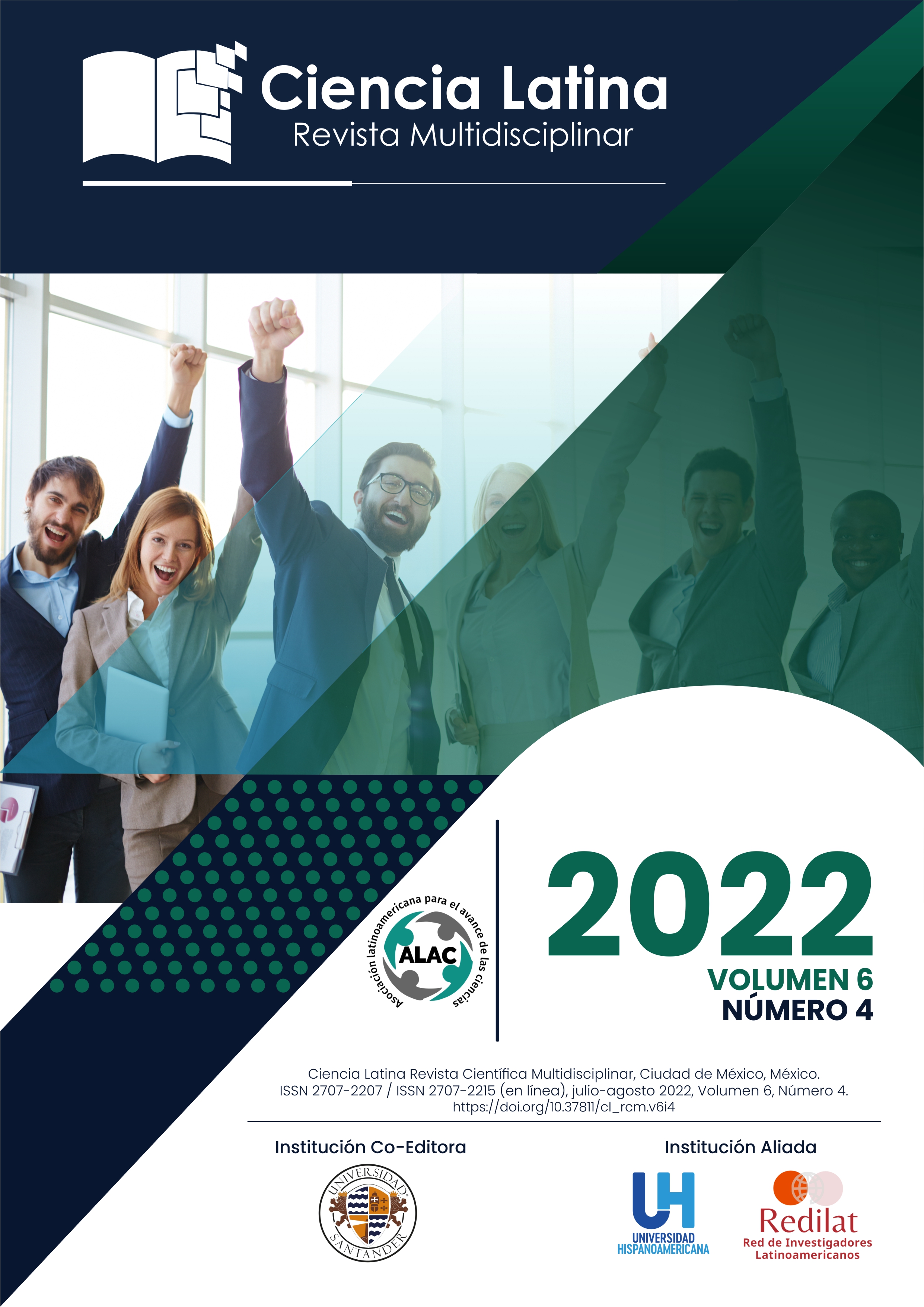 Cómo citar
Bello Cordero, J. F., Mora Lopez, J. A., Muñoz Granja, S. J., Cindy Natalia , P. M., Maya Galeano, L. C., Fernández Sandoval, A. M., Baez Luna, D. E., & Contento Suescun, G. (2022). Microcirugia en quemados: artículo de revisión. Ciencia Latina Revista Científica Multidisciplinar, 6(4), 960-973. https://doi.org/10.37811/cl_rcm.v6i4.2639
Derechos de autor 2022 Jhon Fredy Bello Cordero;Janer Antonio Mora Lopez;Steve Jhosue Muñoz Granja; Prieto Morales Cindy Natalia ;Luis Carlos Maya Galeano;Angélica Marcela Fernández Sandoval;Daniel Enrique Baez Luna;Guillermo Contento Suescun
Esta obra está bajo licencia internacional
Creative Commons Reconocimiento 4.0
.