Alteraciones histopatológicas de placenta en gestantes con preeclampsia y normotensas a 3660 msnm - Perú
Resumen
La preeclampsia es una enfermedad multisistémica del embarazo manifestada a partir de las 20 semanas (Pacheco Romero, 2002); el objetivo es determinar las alteraciones histopatológicas de la placenta en gestantes con pre eclampsia y normo tensas a 3660 msnm. Para ello se aplica un estudio observacional, prospectivo de corte transversal siguiendo un diseño comparativo donde se analizó 130 placentas distribuidos en dos grupos proporcionales aplicando la técnica de Bernischke y Driscol  para que luego las láminas puedan ser leídos en un microscopio convencional y observar las alteraciones histopatológicas en cada grupo, ambos del Hospital Zacarías Correa Valdivia de Huancavelica, durante los meses de noviembre de 2019 a octubre de 2020. Los resultados muestran que las placentas de gestantes con preeclampsia a 3660 msnm a la macroscopía tienen en su mayoría inserción marginal con membranas fetales en el parénquima pletórico; a la microscopía con nódulos sinciciales el 90.8%, infartos, microcalcificaciones, estromas congestivos y fibrosis marginal. En conclusión, las alteraciones histopatológicas halladas en la placenta con preeclampsia a 3660 msnm demuestran un flujo uteroplacentario disminuidos, las mismas que deben tener prioridad en la atención materna perinatal en Huancavelica para evitar desenlaces fatales tanto para la madre como para el niño.
Palabras clave:
alteraciones histopatológicas, placenta, preeclampsia
Descargas
La descarga de datos todavía no está disponible.
Citas
Aardema, M., Oosterhof, H., Timmer, A., Van Rooy, I., & Aarnoudse, J. (2001). Uterine artery Doppler flow and uteroplacental vascular pathology in normal pregnancies and pregnancies complicated by pre-eclampsia and small for gestational age fetuses. Placenta, 22(5), 405-411.
Abad, C., Proverbio, T., Piñero, S., Botana, D., Chiarello, D. I., Marín, R., & Proverbio, F. (2012). Preeclampsia, placenta, oxidative stress, and PMCA. Hypertension in Pregnancy, 31(4), 427-441.
Agalakova, N. I., Kolodkin, N. I., Adair, C. D., Trashkov, A. P., & Bagrov, A. Y. (2021). Preeclampsia: Сardiotonic Steroids, Fibrosis, Fli1 and Hint to Carcinogenesis. International Journal of Molecular Sciences, 22(4), 1941.
Benirschke, K., & Driscoll, S. G. (1967). The pathology of the human placenta Placenta (pp. 97-571): Springer.
Brosens, I., & Renaer, M. (1972). On the pathogenesis of placental infarcts in pre‐eclampsia. BJOG: An International Journal of Obstetrics & Gynaecology, 79(9), 794-799.
Burton, G. J., & Jauniaux, E. (2004). Placental oxidative stress: from miscarriage to preeclampsia. Journal of the Society for Gynecologic Investigation, 11(6), 342-352.
Castejón, O. (2000). La microscopia electrónica de barrido del infarto placentario. Salus, 19-24.
Dekker, G., & Sibai, B. (2001). Primary, secondary, and tertiary prevention of pre-eclampsia. The Lancet, 357(9251), 209-215.
Egbor, M., Ansari, T., Morris, N., Green, C. J., & Sibbons, P. D. (2006). Morphometric placental villous and vascular abnormalities in early- and late-onset pre-eclampsia with and without fetal growth restriction. BJOG : an international journal of obstetrics and gynaecology, 113(5), 580-589. doi:10.1111/j.1471-0528.2006.00882.x
Escudero, C., & Calle, A. (2006). [Iron, oxygen and placental development in the etiology of preeclampsia. Effects of high altitude in Ecuador]. Revista médica de Chile, 134(4), 491-498. doi:10.4067/s0034-98872006000400014
Gonzales, G. F. (2012). [Impact of high altitude on pregnancy and newborn parameters]. Revista Peruana de Medicina Experimental y Salud Publica, 29(2), 242-249. doi:10.1590/s1726-46342012000200013
Gutiérrez, G. R., Maldonado, H. A. V., Sashida, P. M., López, A. H., Salim, P. C., & de León, A. L. P. P. (2008). Alteraciones histopatológicas placentarias en la hipertensión gestacional. Ginecologia y Obstetricia de Mexico, 76(11).
Herrera, E. A., Krause, B., Ebensperger, G., Reyes, R. V., Casanello, P., Parra-Cordero, M., & Llanos, A. J. (2014). The placental pursuit for an adequate oxidant balance between the mother and the fetus. Front Pharmacol, 5, 149. doi:10.3389/fphar.2014.00149
Myatt, L. (2002). Role of placenta in preeclampsia. Endocrine, 19(1), 103-111.
Pacheco-Romero, J. (2017). Introducción al simposio sobre preeclampsia. Revista Peruana de Ginecología y Obstetricia, 63(2), 199-206.
Pacheco Romero, J. (2002). Ginecología y Obstetricia. Mad Corp. SA Perú.
Reyna-Villasmil, E. (2017). Factores anti-angiogénicos y preeclampsia. Revista de Obstetricia y Ginecología de Venezuela, 77(4).
Reyna-Villasmil, E., Briceño-Pérez, C., & Santos-Bolívar, J. (2012). Alteración de la placentación profunda en la preeclampsia. Revista de Obstetricia y Ginecología de Venezuela, 72(4), 269-276.
Sodhi, S., Mohan, H., Jaiswal, T., Mohan, P., & Rathee, S. (1990). Placental pathology in pre-eclampsia eclampsia syndrome. Indian journal of pathology & microbiology, 33(1), 11-16.
Soma, H., Yoshida, K., Mukaida, T., & Tabuchi, Y. (1982). Morphologic changes in the hypertensive placenta. Contributions to gynecology and obstetrics, 9, 58-75.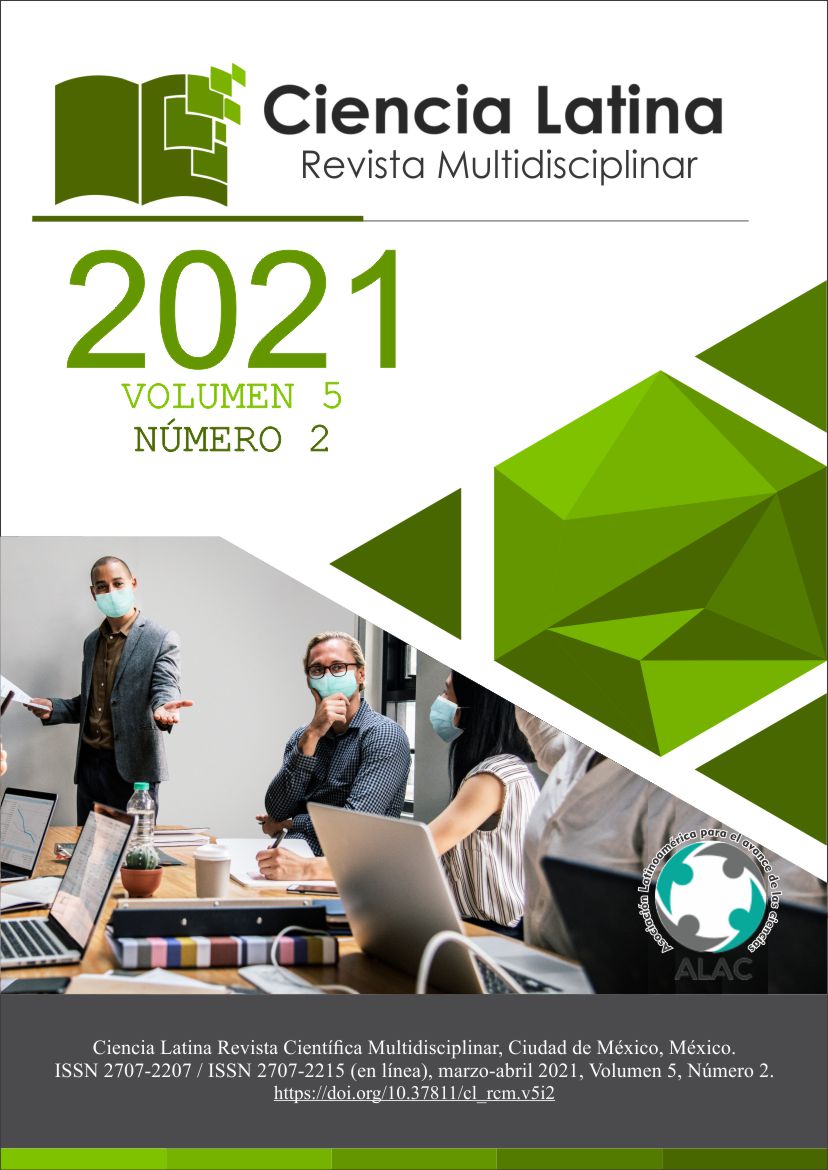 Cómo citar
Muñoz De la Torre, R. J., Solano Huayra, E. C., Ruiz Paitan , J., Zarate Cáceres, C. R., Toral Santillán , E. J., & Ayvar Gutiérrez, W. (2021). Alteraciones histopatológicas de placenta en gestantes con preeclampsia y normotensas a 3660 msnm - Perú. Ciencia Latina Revista Científica Multidisciplinar, 5(2), 1897-1906. https://doi.org/10.37811/cl_rcm.v5i2.389
Derechos de autor 2021 Rossibel Juana Muñoz De la Torre;Ena Carol Solano Huayra;Jessica Ruiz Paitan ;Cesia Rebeca Zarate Cáceres;Edwin Jony Toral Santillán ;Walter Ayvar Gutiérrez
Esta obra está bajo licencia internacional
Creative Commons Reconocimiento 4.0
.