Assessment and testing of English as a foreign language in the post-method era: reading and speaking tests
Gabriel Arturo Farías Rojas

Universidad Adolfo Ibáñez - Chile

Miriam Elizabeth Cid Uribe

Universidad de Santiago de Chile

Alexis Osvaldo Reyes Villalobos

Pontificia Universidad Católica de Chile

Bárbara Catalina Cienfuegos Illanes

Universidad Central - Chile

Silvia Arias Becker

Universidad de Santiago de Chile
Resumen
The objective of this paper is to present a bibliographical revision of the assessment and testing literature in the light of the Post-method Era. Therefore, the reflection out of that will be reinforced with the analysis of two examples of evaluation, both reading and speaking tests. The order will be introducing the philosophical grounds of evaluation and the Post-method Era; then two tests made by the authors will be presented. After that, the specific objectives of each one of the tests will be shown based on the introduction. Finally, there will be a discussion of the specific nature of the assessment procedures shown by referring to literature in the field of assessment and testing.
Palabras clave:
assessment, testing, post-method era, reading tests, speaking tests
Descargas
La descarga de datos todavía no está disponible.
Citas
Chomsky, N. "Aspects of the Theory of Syntax", in Bachman (1990). 1965.
Davies, A. "Language Testing. Survey Article part 1 and 2". Language Teaching and Linguistics abstracts, II., 1978, pp. 145-59 and 215-31.
Harris, M & McCann, P. Assessment. Oxford: Heinemann, 1994.
Hymes, D. "On Communicative Competence". In: J.B. Pride and J. Holmes (eds) Sociolinguistics. Selected Readings. Harmondsworth: Penguin, 1972, pp. 269-293. (Part 2)
Kumaravadivelu, B. Beyond Methods: Macrostrategies for Language Teaching. Yale University, 2003.
Lennon, A. Assessment and Testing in the Classroom. FUNIBER, 2012.
Scriven, M. "The Methodology of Evaluation" in Perspectives of Curriculum Evaluation. AERA monograph series on curriculum evaluation. Rand McNally, 1967.
Skehan, P. "Language Testing: Survey Article, Part 1". Language Teaching Abstracts, 22, pp. 1-13. Cambridge: Cambridge University Press, 1988.
Weir, C. Understanding and Developing Language Test. Hemel Hempstead: Prentice Hall International, 1993.
West, R. Introduction and Principles of Language Testing. University of Manchester SEDE, 1990.
Widdowson, H. Teaching Language as Communication. Oxford: Oxford University Press, 1978.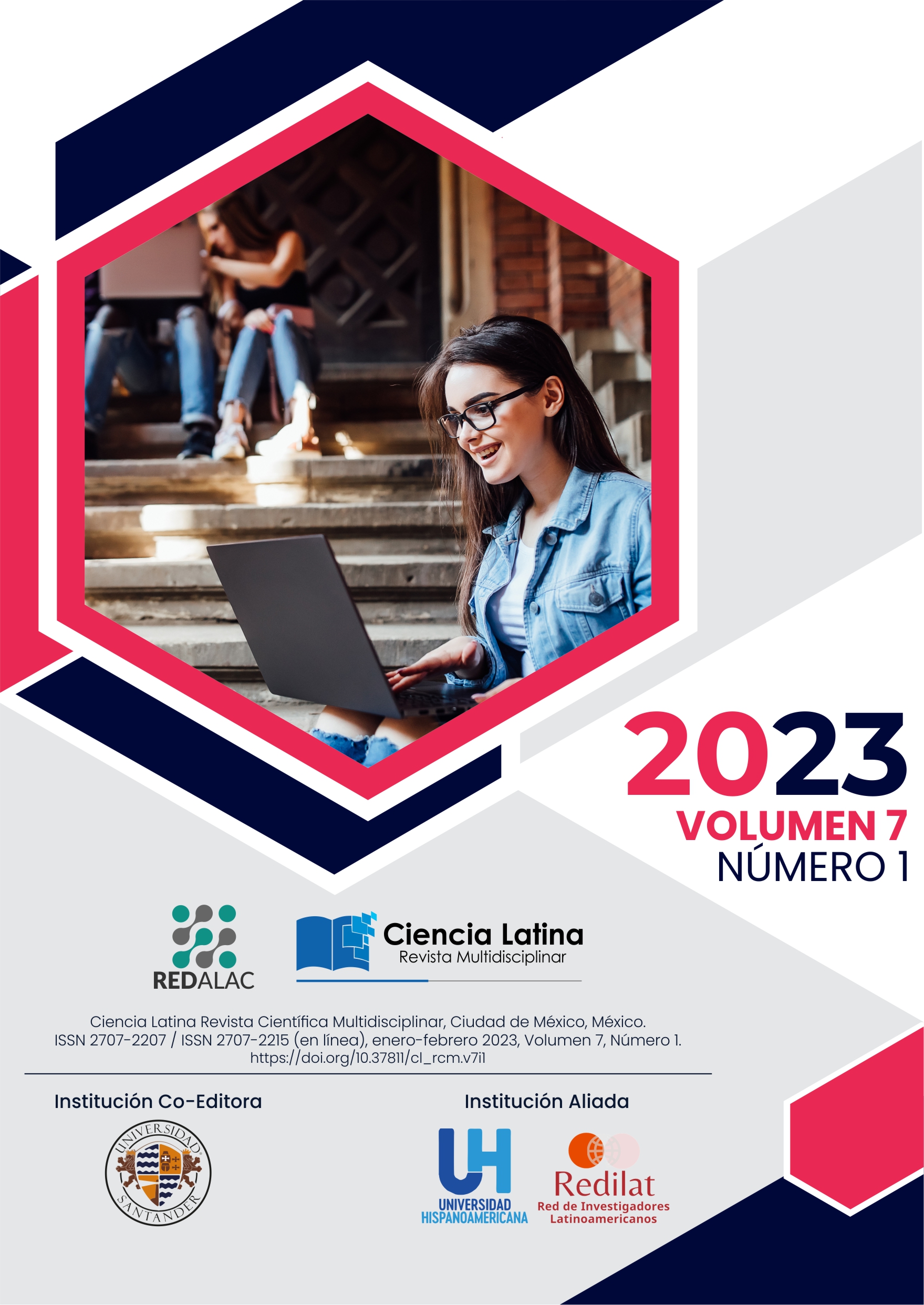 Cómo citar
Farías Rojas, G. A., Cid Uribe, M. E., Reyes Villalobos, A. O., Cienfuegos Illanes, B. C., & Arias Becker, S. (2023). Assessment and testing of English as a foreign language in the post-method era: reading and speaking tests. Ciencia Latina Revista Científica Multidisciplinar, 7(1), 6185-6596. https://doi.org/10.37811/cl_rcm.v7i1.4913
Derechos de autor 2023 Gabriel Arturo Farías Rojas;Miriam Elizabeth Cid Uribe;Alexis Osvaldo Reyes Villalobos;Bárbara Catalina Cienfuegos Illanes;Silvia Arias Becker
Esta obra está bajo licencia internacional
Creative Commons Reconocimiento 4.0
.