Hemocromatose hereditária e deficiência de G6PD
Natália Barth

Fabiano de Abreu Agrela Rodrigues
Resumen
Aumento de minerais, metabólitos ou medicamentos pode causar danos as vezes irreversíveis no corpo. No caso da hemocromatose hereditária há o aumento da absorção do ferro, mineral que se acumula em diversos órgãos do corpo. Já a deficiência de G6PD é um distúrbio do metabolismo eritrocitário que ocasiona em diminuição da vida útil destas células, ocasionando importantes crises de hemólise. A seguir são abordados fatores importantes destas duas patologias.
Palabras clave:
hemocrotose, deficiencia de G6PD
Descargas
La descarga de datos todavía no está disponible.
Citas
IGLESIAS, Cassia P. K.; DUARTE, Paulo Vinicios F.; MIRANDA, Jacqueline S. S. M et al. Hemocromatose: Uma Causa Reversível de Insuficiência Cardíaca. International Journal of Cardiovascular Sciences. Vol 31. 3 ed; 308-311, 2018.
JAmWAL, M.; et al. Laboratory Approach to Hemolytic Anemia. Indian J Pediatr. 87. 1; 66-74, 2020
Ndayisaba A, Kaindlstorfer C, Wenning GK. Iron in Neurodegeneration - Cause or Consequence? Front Neurosci. 2019 Mar 1;13:180. doi: 10.3389/fnins.2019.00180. PMID: 30881284; PMCID: PMC6405645.
Richardson, S. R.; O'malley, G. F. In: Statpearls [Internet]. Treasure Island (Fl): Statpearls Publishing. Glucose 6 Phosphate Dehydrogenase Deficiency.. 2021. Disponível em: <https://www.ncbi.nlm.nih.gov/books/NBK470315/>. Acesso em 13 Out 2021.
Sociedade Brasileira De Hepatologia. Hemocromatose hereditária: muito além do hfe. Disponível em: <https://sbhepatologia.org.br/fasciculos/26.pdf>. Acesso em 10 Fev 2021.
VICK, Dan J. Evaluation of glucose-6-phosphate dehydrogenase (G6PD) status in US military and VA patients with COVID-19 infection. BMJ Mil Health. 167. 2; 144, 2021.
VICK, D. J . Glucose-6-Phosphate Dehydrogenase Deficiency and COVID-19 Infection. Mayo Clin Proc. 95. 8; 1803-1804, 2020.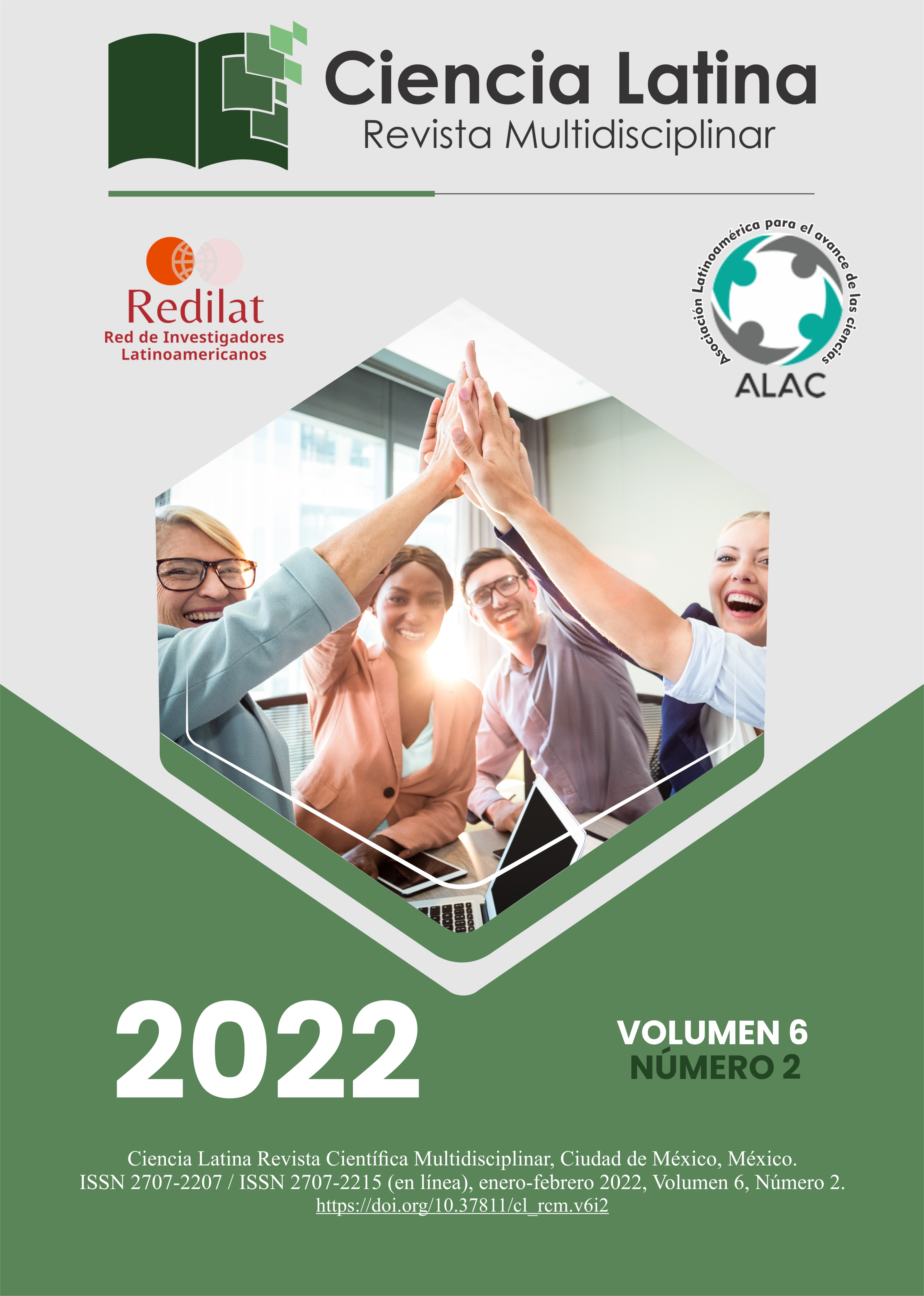 Cómo citar
Barth, N., & Agrela Rodrigues, F. de A. (2022). Hemocromatose hereditária e deficiência de G6PD. Ciencia Latina Revista Científica Multidisciplinar, 6(2), 2750-2758. https://doi.org/10.37811/cl_rcm.v6i2.2051
Derechos de autor 2022 Natália Barth;Fabiano de Abreu Agrela Rodrigues
Esta obra está bajo licencia internacional
Creative Commons Reconocimiento 4.0
.